Turning Scholars Into Healers
Logan offers superior training for current and future holistic health sciences practitioners in a variety of fields. Learn from the world's leading educators and clinicians in an environment that will advance your knowledge as it nurtures your growth.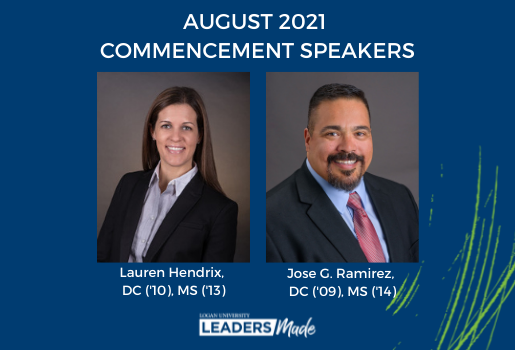 Meet the August 2021 Commencement Speakers
Logan University is thrilled to celebrate our graduates this weekend! An in-person commencement ceremony will be held for the August 2021...
Learn More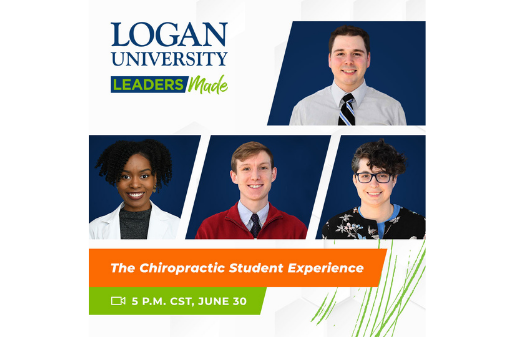 Webinar: The Logan Chiropractic Student Experience
Webinar: The Logan Chiropractic Student Experience Date: 5 p.m. CST, Wednesday, June 30 Session led by: Devin Woods (Oklahoma City, OK),...
Learn More
Save time and tuition. Complete your education faster with these innovative programs.
Learn More
Course number, title, time, instructors and more—find everything you need to enroll in classes for upcoming trimesters.
View Schedules
Learn when and where works best for you. Logan offers award-winning online degree programs in four rewarding fields.
See Online Degrees
The Student Handbook & Academic Catalog for the 2020-2021 school year are available here.
View Student Handbook
The Office of the Registrar is primarily responsible for the integrity, accuracy and security of all academic records of current and former students.
Learn More
Shop the Logan University Bookstore for textbooks, university apparel, gifts, and more.
Visit the Bookstore