COVID-19 ANNOUNCEMENT
With the health of the Logan University in mind, the difficult decision has been made to close the Harris Wellness Center. This decision is one of many precautionary measures that Logan has enacted to reduce the potential for the spread of the Coronavirus. The closure will be in effect until further notice. We will communicate plans for resuming operations as soon as possible.
While our facility is closed, we strongly encourage our community to continue their wellness and fitness in new and creative ways. To this end we will try to continue to provide ideas and motivation on our Facebook page Logan Wellness Center, Intramurals, and Club Sports. 

Keep Your Competitive Edge
Dedicated to the study and practice of natural health care, Logan students, faculty and staff take their health and wellbeing seriously. The William M. Harris, DC Sports & Wellness Center is a favorite destination for Leopards seeking personal fitness—and friendly competition.
Monday–Thursday, 5:30am–8pm
Friday, 5:30am–6pm
Saturday–Sunday, 11a–3pm
*Hours may vary during trimester breaks and holidays.
All guests must follow Wellness Center rules and regulations. Please sign the Liability Waiver before your initial workout, and sign in and out whenever you are using the facility.
Logan students and staff can also take advantage of special Logan rates available through a number of local fitness centers, including the Jewish Community Center (The J), Club Fitness, 24-Hour Fitness, Wild Horse Creek Fitness, CrossFit Chesterfield, CrossFit Ballwin and UFC Chesterfield.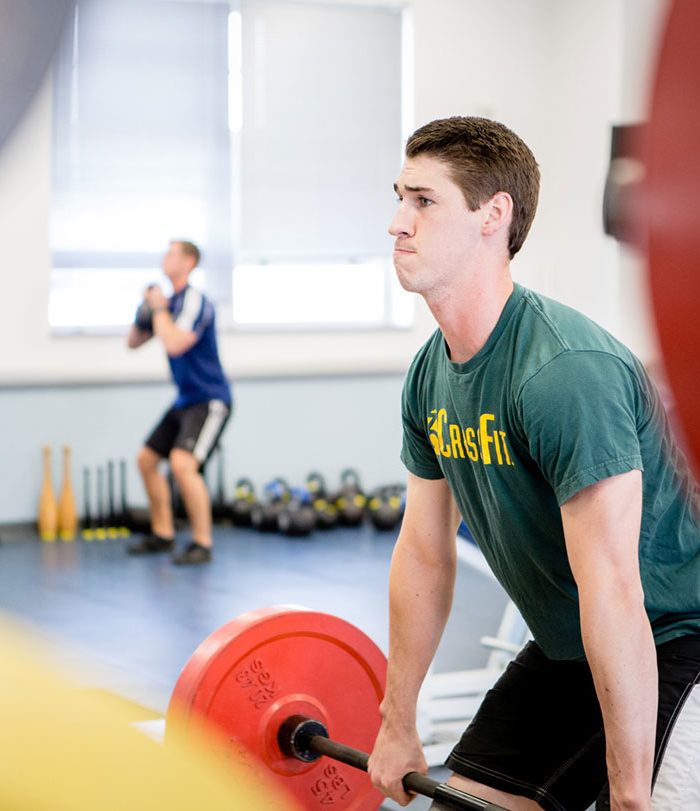 WELLNESS CENTER
Indoor Facilities
The Wellness Center features Star Trac treadmills, Precor ellipticals, Life Fitness bikes, Concept and Rower machines, a Life Fitness weight circuit and a variety of free weights, squat racks, benches and accessories. For those who prefer being inspired and challenged in a group setting, we offer boot camp and cross-training classes, as well as organized team sports.
Athletics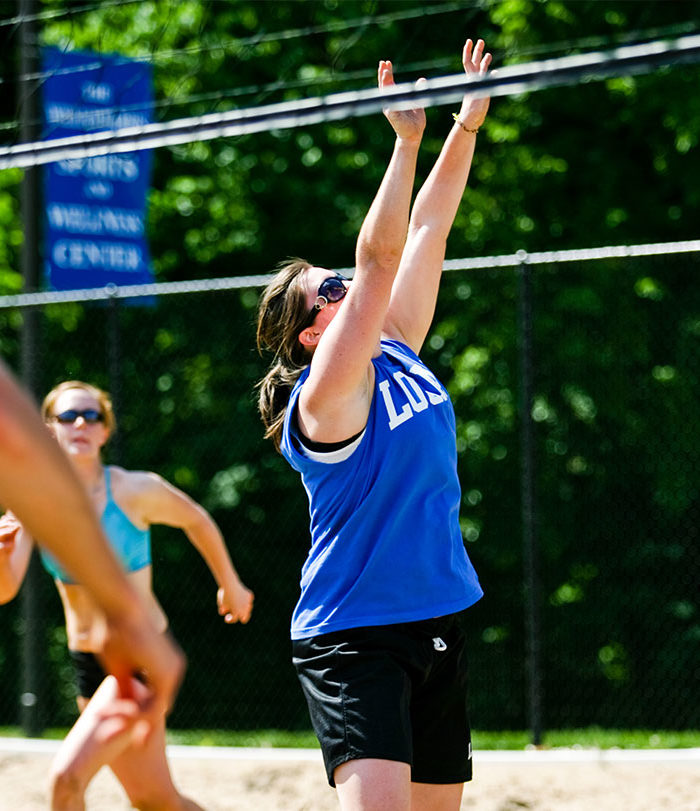 WELLNESS CENTER
Outdoor Activities
Outdoors, take advantage of a quarter-mile track, softball and soccer fields, tennis and basketball courts, two sand volleyball courts and an 18-hole disc golf course. Basketballs, volleyballs, tennis balls, softballs, bats, bases and many other sporting goods are available for checkout in the Wellness Center.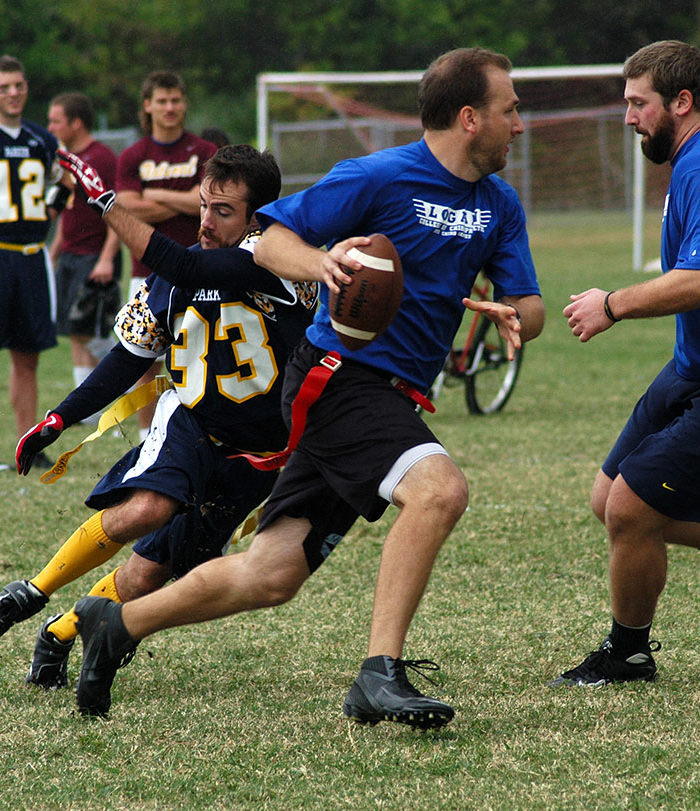 WELLNESS CENTER
Sporting Events
Eager for a little inter-collegiate competition? The Chiro Games is an athletic competition among a number of nationwide chiropractic colleges. Events include softball, flag football, basketball, soccer, volleyball, swimming, tennis, running and golf.
Logan's popular intramural program offers students the chance to compete in a variety of sports throughout the year, including basketball, flag football, sand volleyball and more.