COVID-19 ANNOUNCEMENT
The Harris Wellness Center is now open and following all CDC, county, city, and institutional social distancing guidelines.

Keep Your Competitive Edge
Dedicated to the study and practice of natural health care, Logan students, faculty and staff take their health and wellbeing seriously. The William M. Harris, DC Sports & Wellness Center is a favorite destination for Leopards seeking personal fitness—and friendly competition.
The Harris Wellness Center is now open and following all CDC, county, city, and institutional social distancing guidelines.
All guests must follow Wellness Center rules and regulations. Please sign the Liability Waiver before your initial workout, and sign in and out whenever you are using the facility.
Logan students and staff can also take advantage of special Logan rates available through a number of local fitness centers, including the Jewish Community Center (The J), Club Fitness, 24-Hour Fitness, Wild Horse Creek Fitness, CrossFit Chesterfield, CrossFit Ballwin and UFC Chesterfield.
UPDATED COVID PROCEDURES
Each session will be limited to 10 users. Users will be required to "sign-up" 24 hours before session begins on IMLeagues.com. Unused spots will be filled on a first come first served basis 10 min after the scheduled start of a session. Students will have priority over faculty and staff. Each person may reserve one session per day. Attached to this email are directions to use IMLeagues.  If you have questions about using IMLeagues, please contact Glen Kemper, Coordinator of Fitness and Recreation, at Glen.Kemper@logan.edu.
All users will be subject to a temperature check and additional screening as per University guidelines and are always required to wear a face cover – even while exercising outdoors or participating in an outdoor intramural league.
Showers and the changing area will not be available. Patrons will need to arrive ready to exercise. Restrooms will be available for use.
The water fountain is out of service. Users should plan to bring their own water. Bottled water will be available if needed.
Users will be required to clean equipment before and after use with the proper cleaning supplies provided by Logan facilities.
Exercise equipment has been placed to meet county guidelines. Equipment that cannot be moved has been taken out of service. All indoor aerobic equipment has been taken out of service. (Users may take rowers and bikes outside if weather permits.) All non-metal accessories will not be available for use (yoga mats, med balls, Therabands, some handles and belts.); users may bring their own.
All questions, concerns and suggestions should be directed to Robert Powell, Director of Sports & Activities, at Robert.Powell@logan.edu.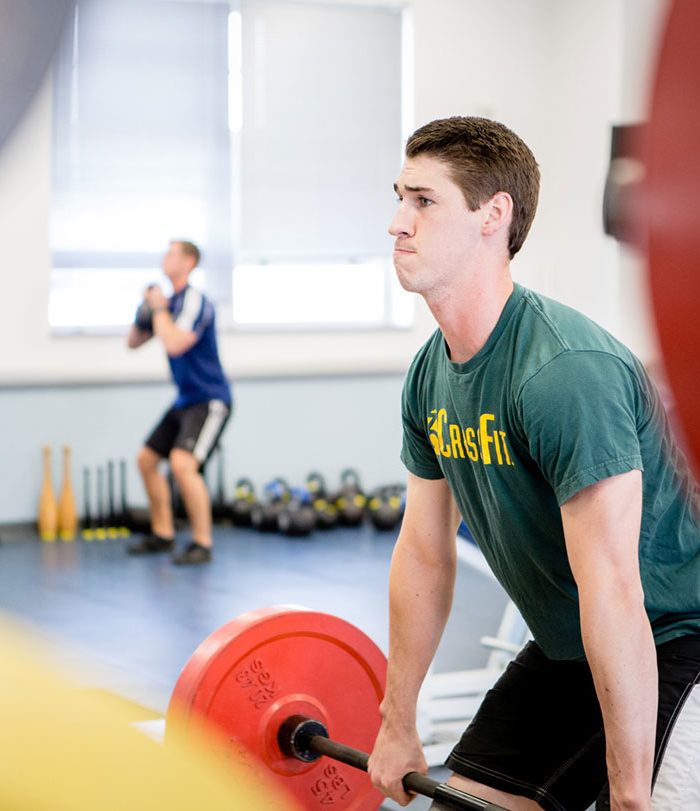 WELLNESS CENTER
Indoor Facilities
The Wellness Center features Star Trac treadmills, Precor ellipticals, Life Fitness bikes, Concept and Rower machines, a Life Fitness weight circuit and a variety of free weights, squat racks, benches and accessories. For those who prefer being inspired and challenged in a group setting, we offer boot camp and cross-training classes, as well as organized team sports.
Athletics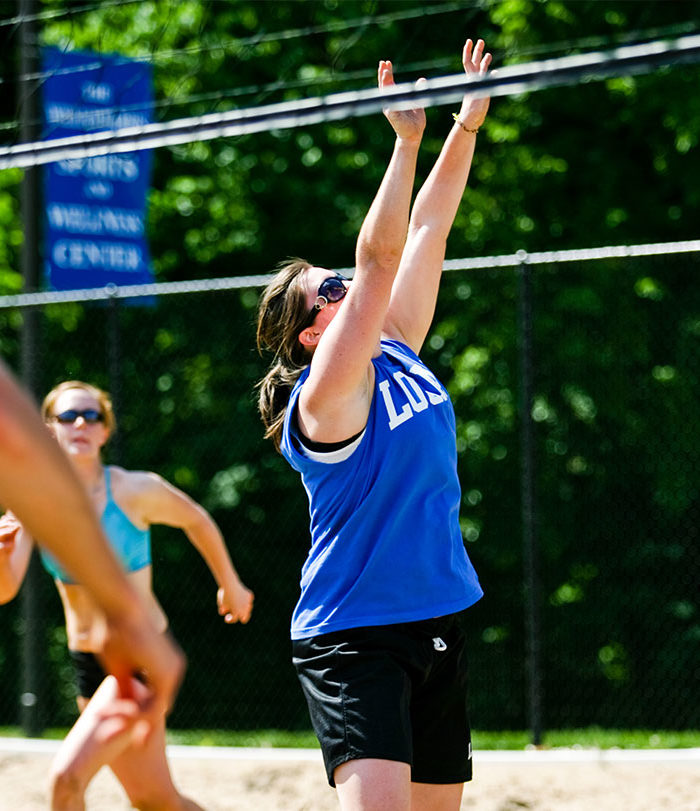 WELLNESS CENTER
Outdoor Activities
Outdoors, take advantage of a quarter-mile track, softball and soccer fields, tennis and basketball courts, two sand volleyball courts and an 18-hole disc golf course. Basketballs, volleyballs, tennis balls, softballs, bats, bases and many other sporting goods are available for checkout in the Wellness Center.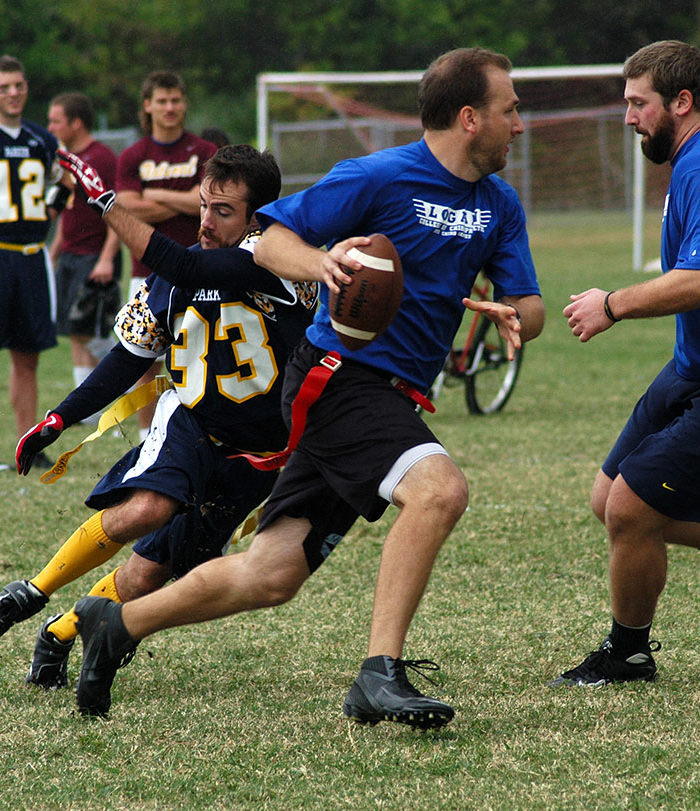 WELLNESS CENTER
Sporting Events
Eager for a little inter-collegiate competition? The Chiro Games is an athletic competition among a number of nationwide chiropractic colleges. Events include softball, flag football, basketball, soccer, volleyball, swimming, tennis, running and golf.
Logan's popular intramural program offers students the chance to compete in a variety of sports throughout the year, including basketball, flag football, sand volleyball and more.