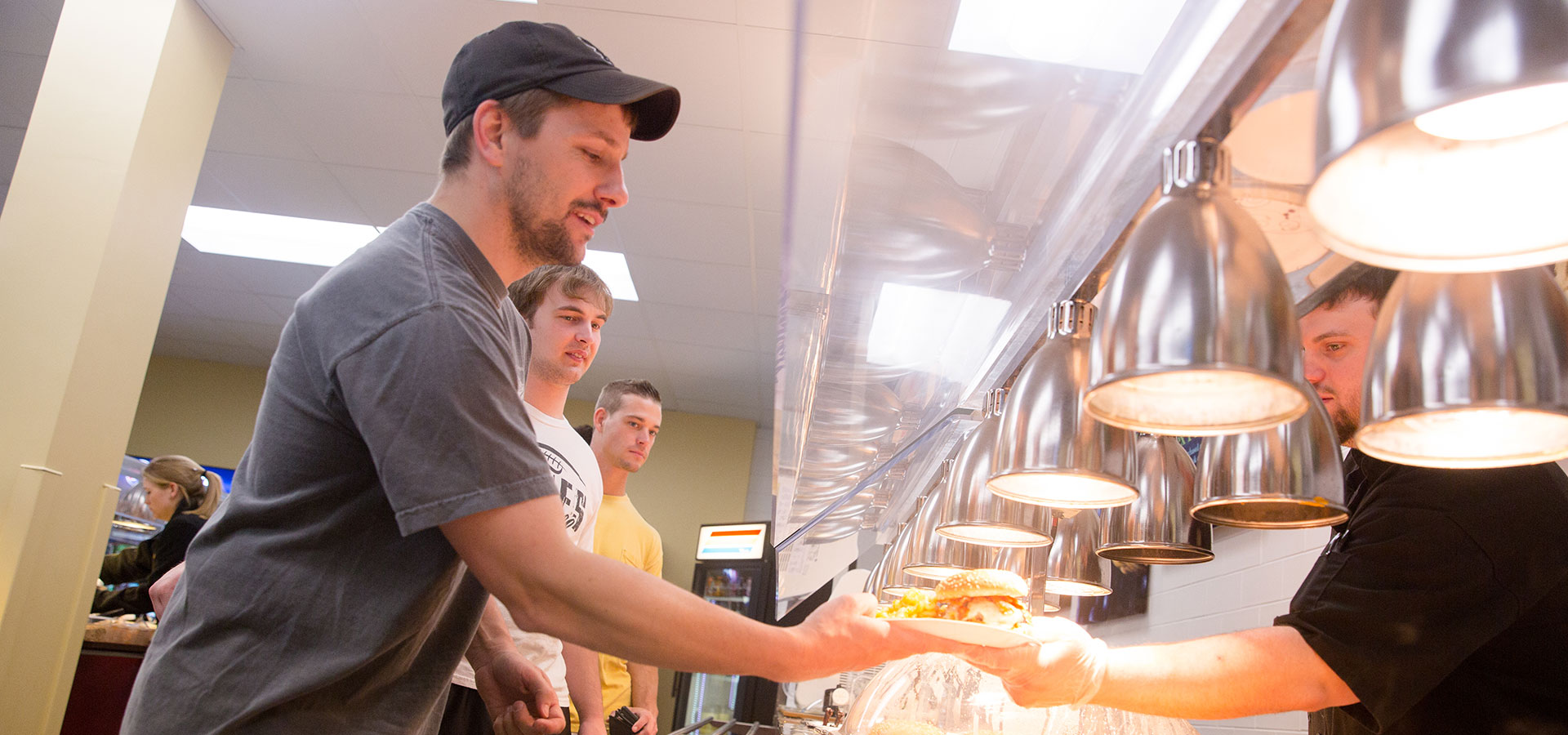 Healthy Choices for Hearty Appetites
Enjoy breakfast or lunch with friends or colleagues or take it to-go. Logan offers two convenient options for on-campus dining, both located on the first floor of the Administration Building.
Logan Café
As a safety precaution in response to COVID-19, the Logan Cafe is temporarily closed. 
Daily breakfast options include scrambled eggs, bacon, sausage, rolled omelets and breakfast burritos, as well as an oatmeal and yogurt bar, fresh baked muffins, bagels and fresh fruit.
Daily lunch choices include a salad bar, deli bar, grilled chicken, black bean burgers, hamburgers, turkey burgers and chicken strips.
Charlie's Grab n' Go
As a safety precaution in response to COVID-19, Charlie's is temporarily closed. 
Drop by Charlie's for a variety of quick items for breakfast and lunch. Breakfast selections include breakfast sandwiches, fresh fruit and pastries. For lunch, pick up a freshly made panini, salad or sandwich. Don't forget a beverage! Charlie's offers a variety of specialty drinks including coffee, espresso. Lattes, mochas, frappuccinos and more.
Meal Cards
Save 10% on all your purchases in the Café with a pre-loaded meal card. Cards can be purchased from the Food Service Consultant staff. Meal cards must be purchased with cash, check or charge. The card is good for all food and beverage purchases in the cafeteria. You may add to your balance at any time.
Campus Dining Staff
Logan dining services are managed by Food Service Consultants, Inc. For questions, contact Food Service Manager, Jason Haefner, at (636) 207-2439 or FoodService@logan.edu.