Graduation Countdown
Time Remaining…
2020 Virtual Commencement Ceremonies
Congratulations, graduates! While we can't be together in person, we are honored to celebrate this academic achievement with you and your family and friends from afar. Please check out our Graduation Archive to watch recordings of past commencement ceremonies.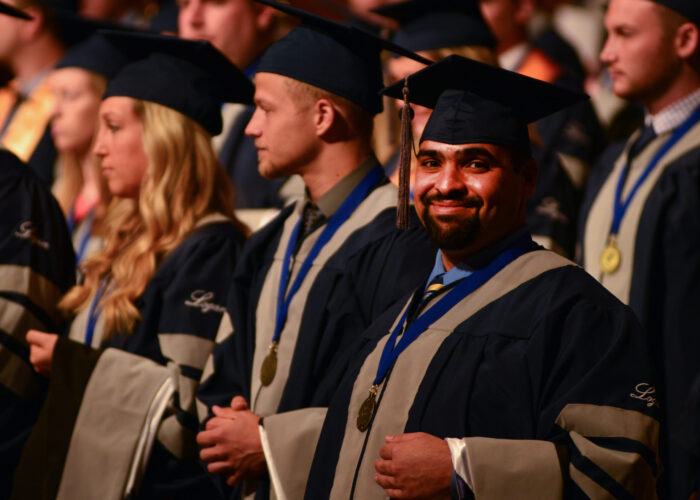 April Commencement
Commencement plans are still being finalized as we continue to cope with the COVID-19 pandemic.
Logan Students, Faculty and Staff,
We were hoping, by now, the decision on whether to host the April 2021  commencement ceremony in-person for would be an easy one. Yet, almost a year into the COVID pandemic, we continue to experience uncertainty.
In an effort to conduct the most meaningful ceremony possible, we have chosen to defer our final decision about the April 2021 commencement exercises until March 26, 2021. This will allow us additional time to consider the most up-to-date status of the related COVID-19 trends and necessary protocols to keep the Logan community safe and healthy.
That said, we must be honest with the situation we are in, and unless there is a major shift in the trends and necessary protocols related to this pandemic, we may be forced to hold a virtual ceremony as we did in 2020.
Regardless of our decision in March, we are deeply committed to ensuring our commencement exercises honor and celebrate our students' amazing achievements in ways that make sense in this most unusual time. We know that graduation is an especially special and personal rite of passage – one that is dreamed about from the moment one makes the important life decision to begin a college, graduate, or professional program.
Graduation is also a special time for our faculty, staff, and administration –
a time where we are able to join in celebration with our students as they enter the next phase of their education or professional lives.
We know many of you have been holding out hope that the recognition might still be presented in the traditional way. Please know that we are hoping for that as well.
Based on what I have seen in this past year, I have every expectation that our community will continue to meet the ongoing challenges we face with the same patience, courage, selflessness and grace we have since this all began in March 2020.
Please remain patient and understanding as we defer this decision and rest assured we will communicate the final decision on March 26, 2021.
May you all stay safe and well.
Sincerely,
Dr. Kimberly Paddock-O'Reilly
Provost, Logan University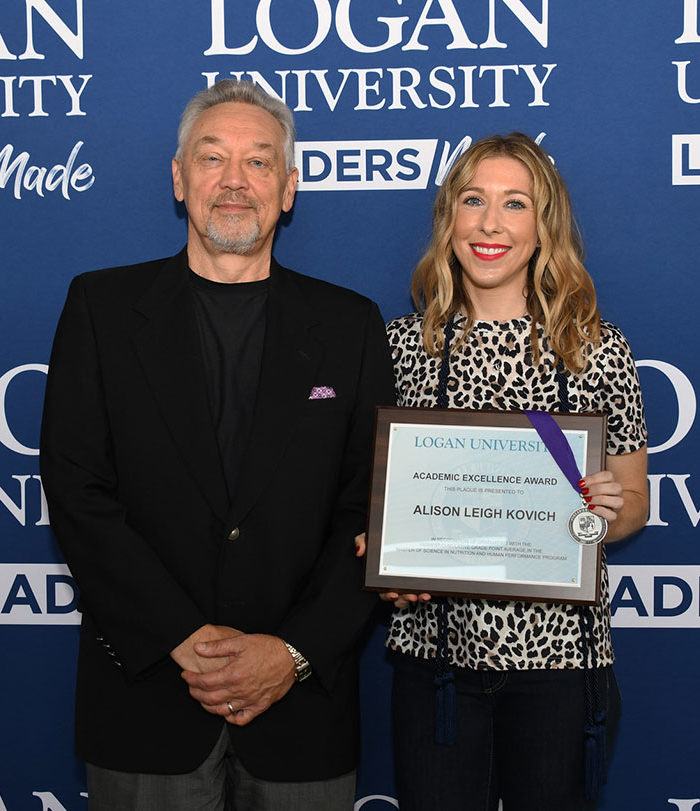 Virtual Awards Ceremony
Join us for a Virtual Award Ceremony at 9 AM CST on Friday, April 23, 2021. This event recognizes the academic achievements of our College of Chiropractic and College of Health Sciences students from the April 2021 graduating class, as well as faculty members, clinicians and staff, who demonstrate Logan University's values on a daily basis.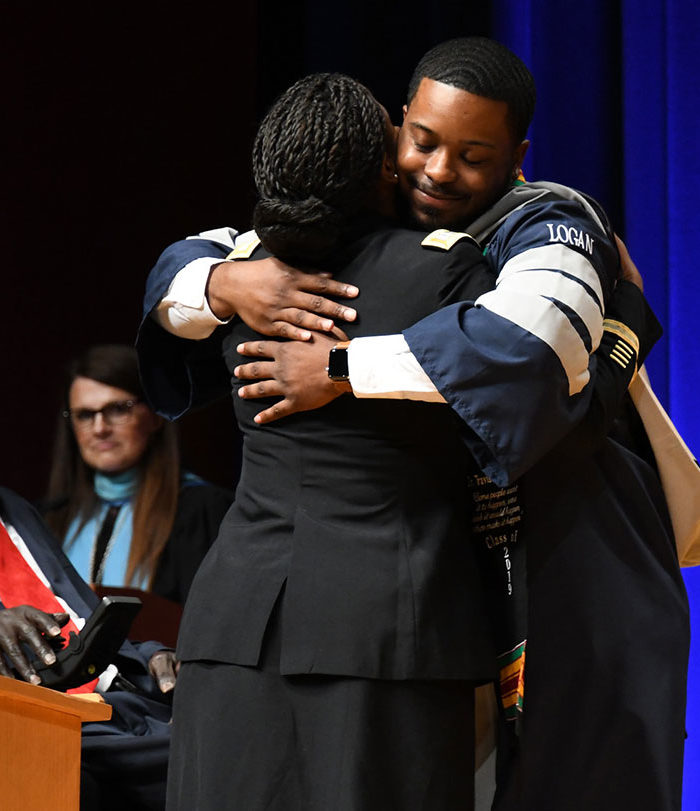 Commencement Procedures
Learn when to apply for graduation, how to order your regalia and other critical dates, times and details for your upcoming commencement.
Learn More
Regalia & Keepsakes
Reserve your cap and gown. Order graduation announcements, a class ring and other mementos of your time at Logan. If you have any questions about your regalia or keepsakes purchase, contact Patty Storie at pattystorie@att.net or 314.369.6668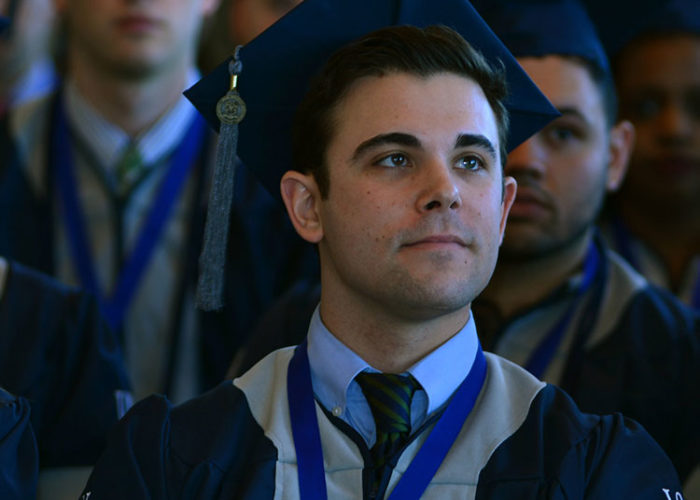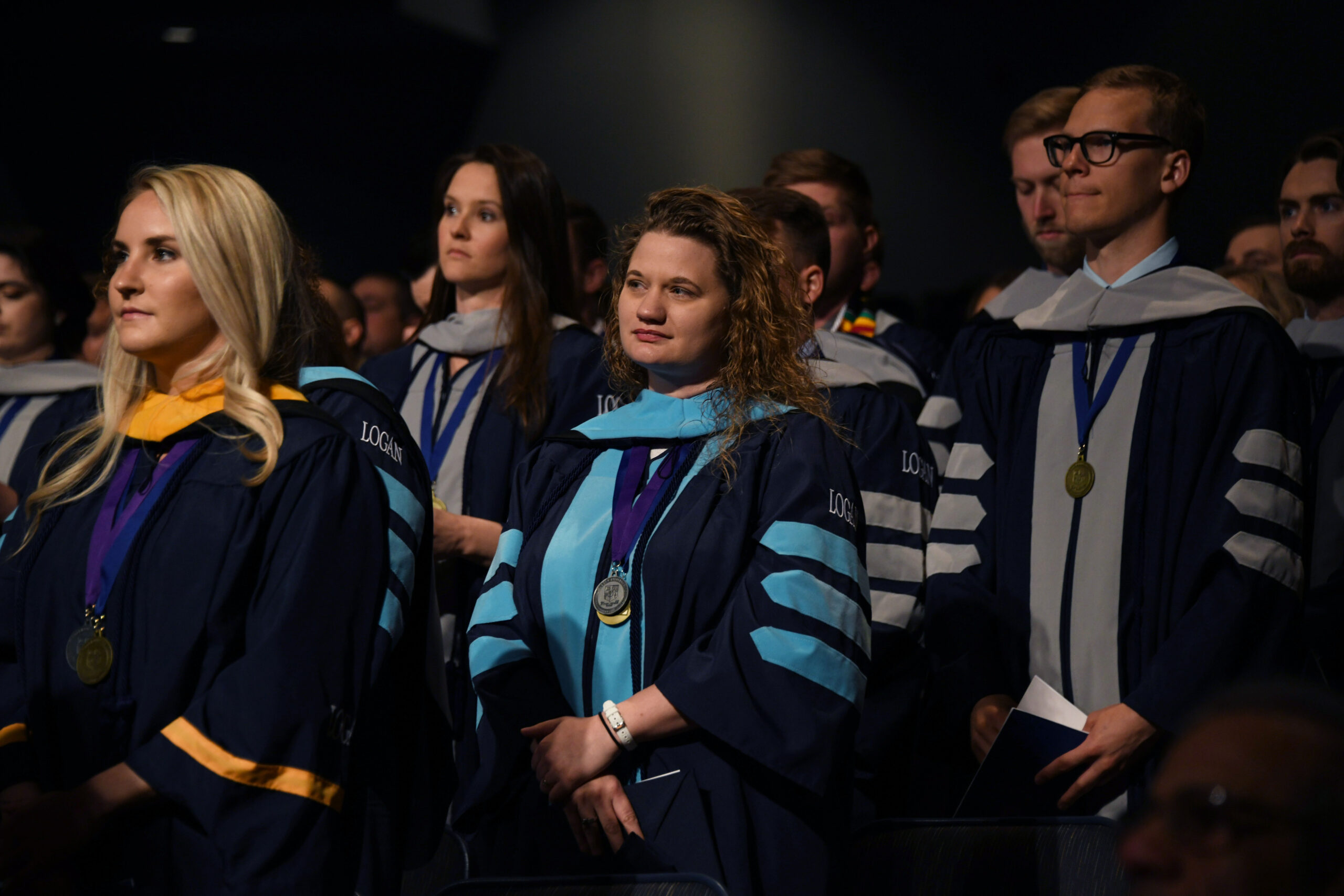 Commencement Ceremony Schedule
Commencement plans are still being finalized as we continue to cope with the COVID-19 pandemic.
Virtual Commencement
College of Chiropractic Commencement Ceremony 
Saturday, April 24
10:00 AM CST
College of Health Sciences Commencement Ceremony
Saturday, April 24
12:00 PM CST
In-Person Commencement
In the event that the Commencement Ceremony is in-person, the Logan University Commencement Ceremony will include both the College of Chiropractic and the College of Health Sciences and begin at 10:00 AM CST on Saturday, April 24, 2021 at the Purser Center.