This is Logan University
Everything we do is related to whole health.
Logan University graduates are prepared to improve the quality of life – from restoring the body's function to advancing patient care – through evidence-informed education, hands-on training, and immersive learning opportunities.
Transform your life – and the lives of others – through our degrees. Your career in health care starts here.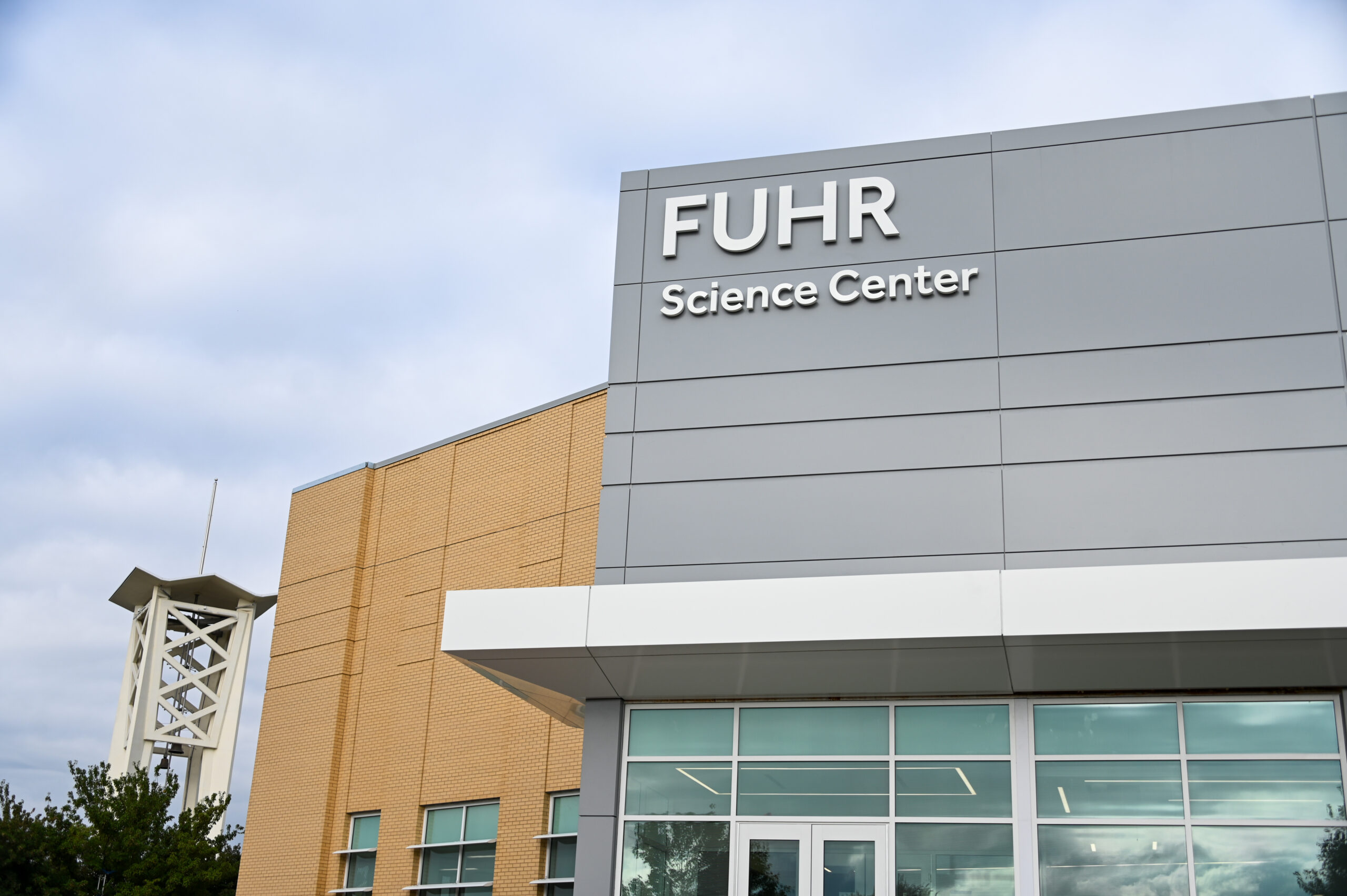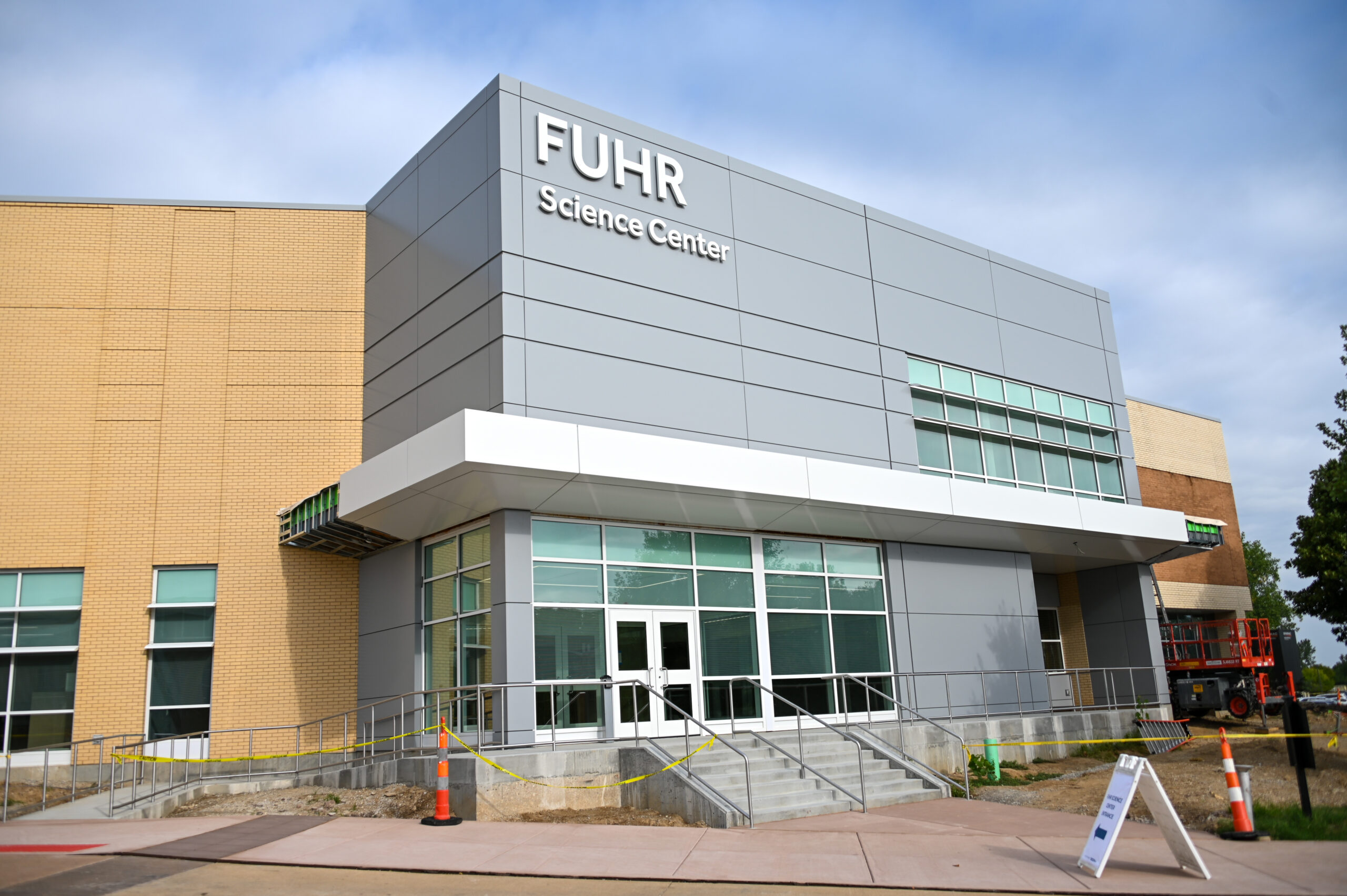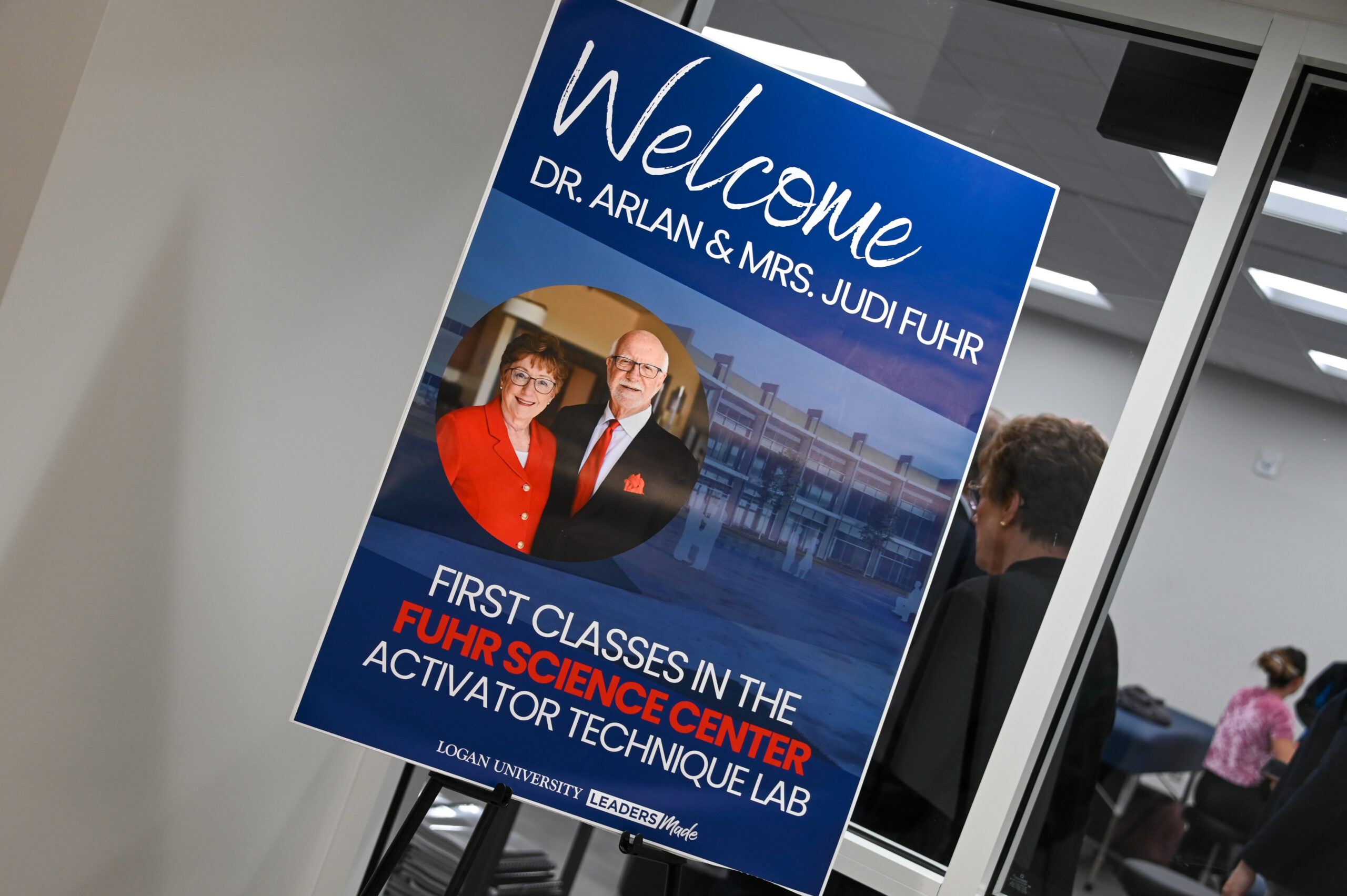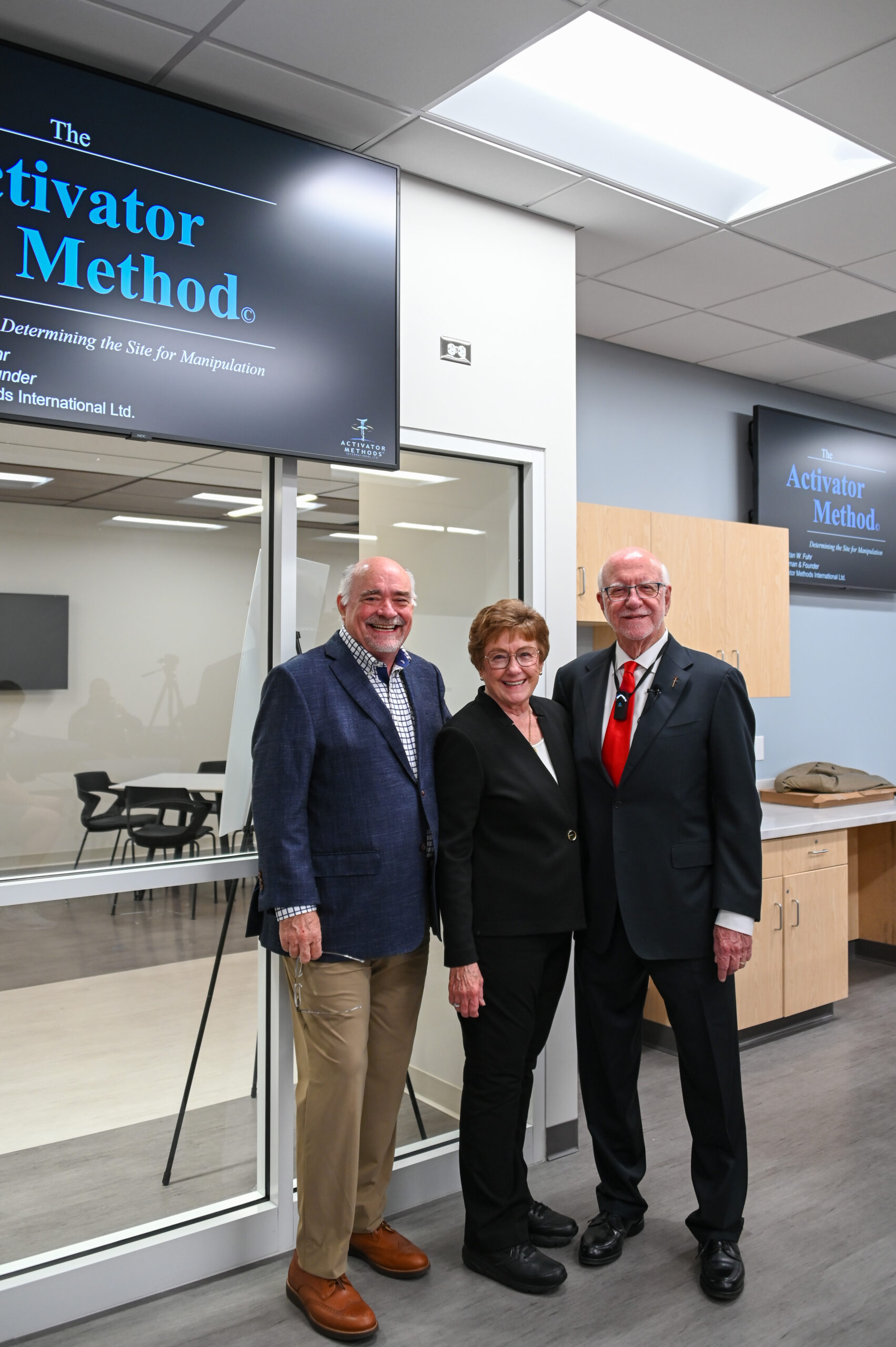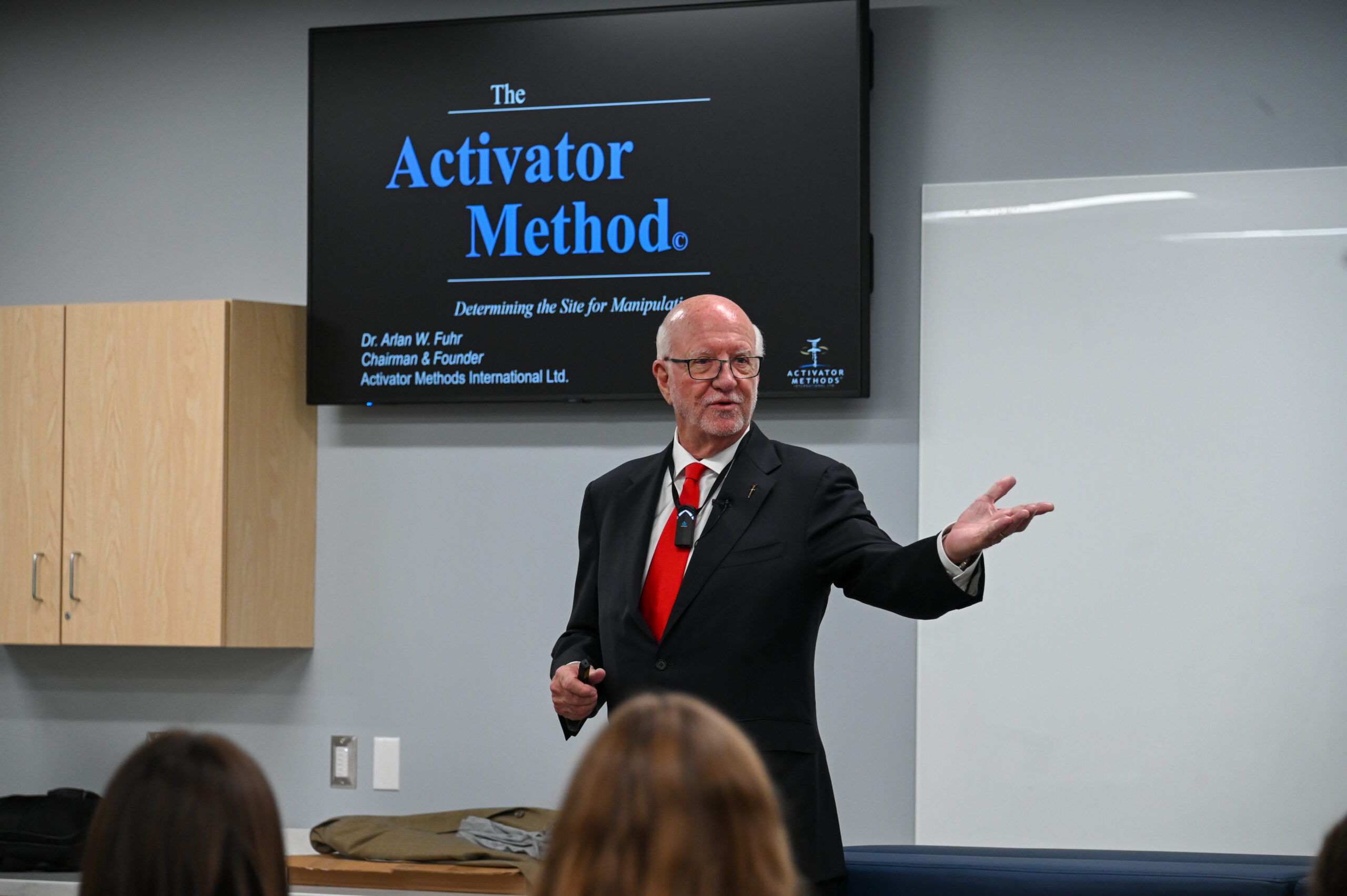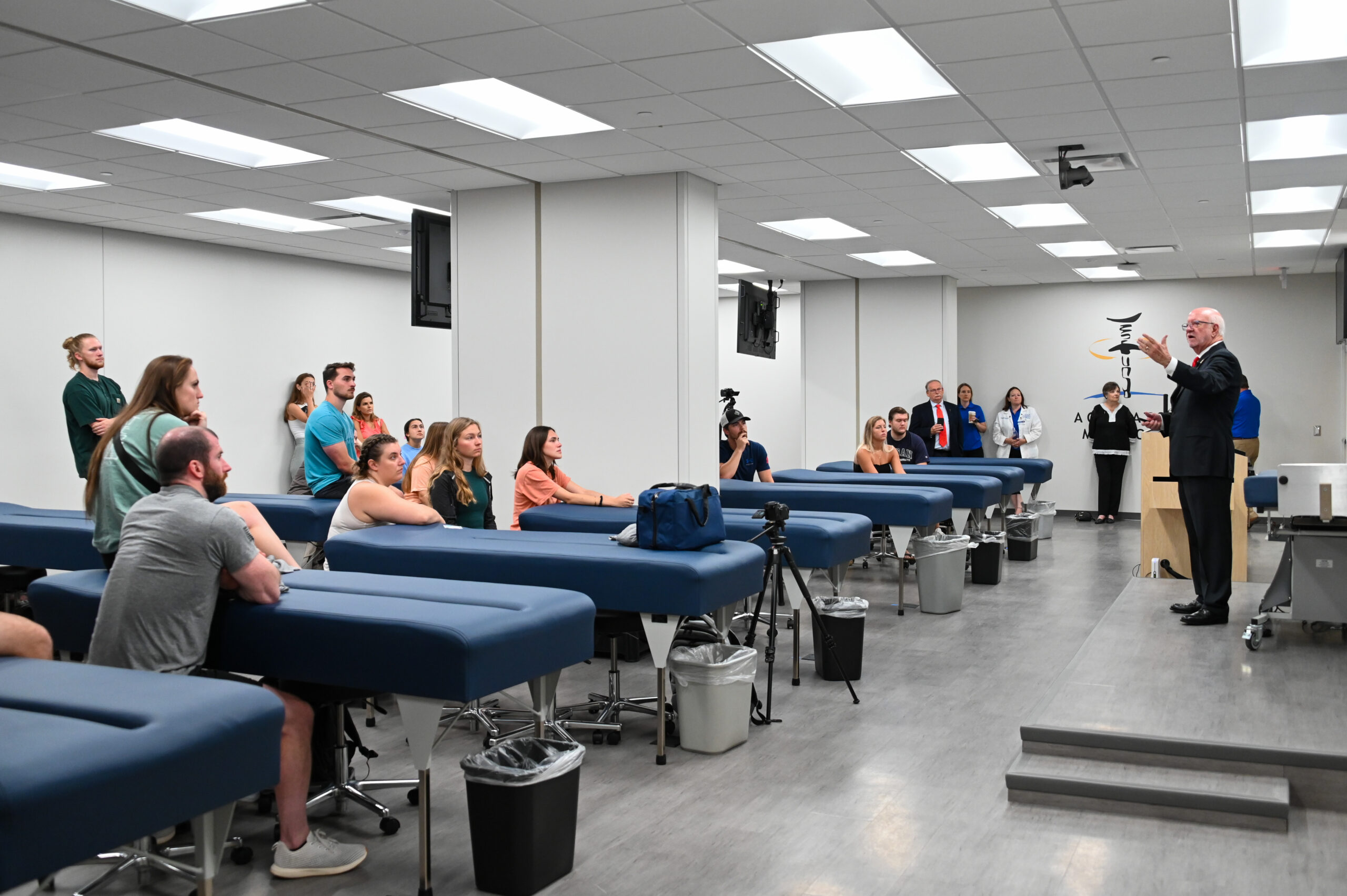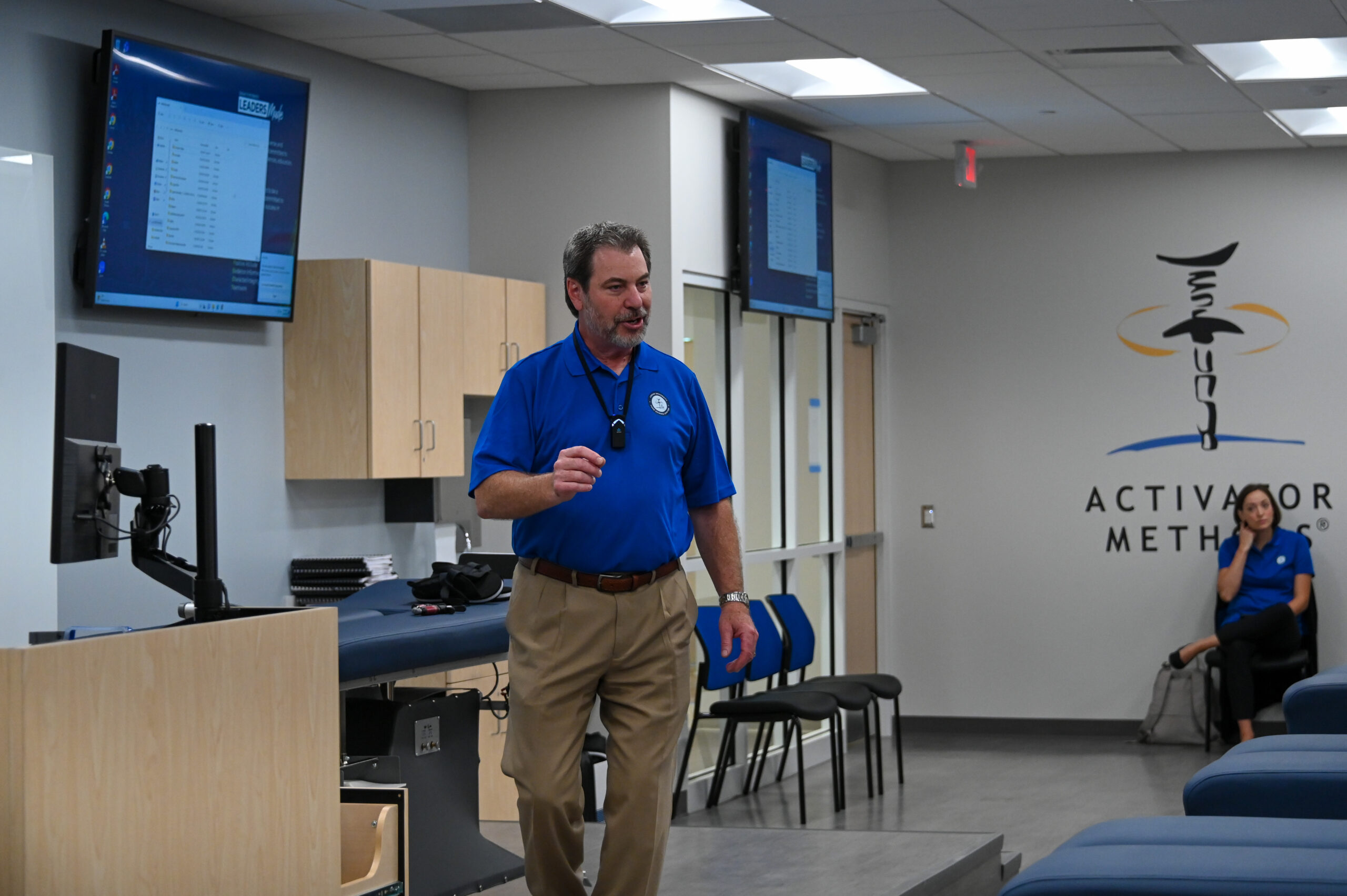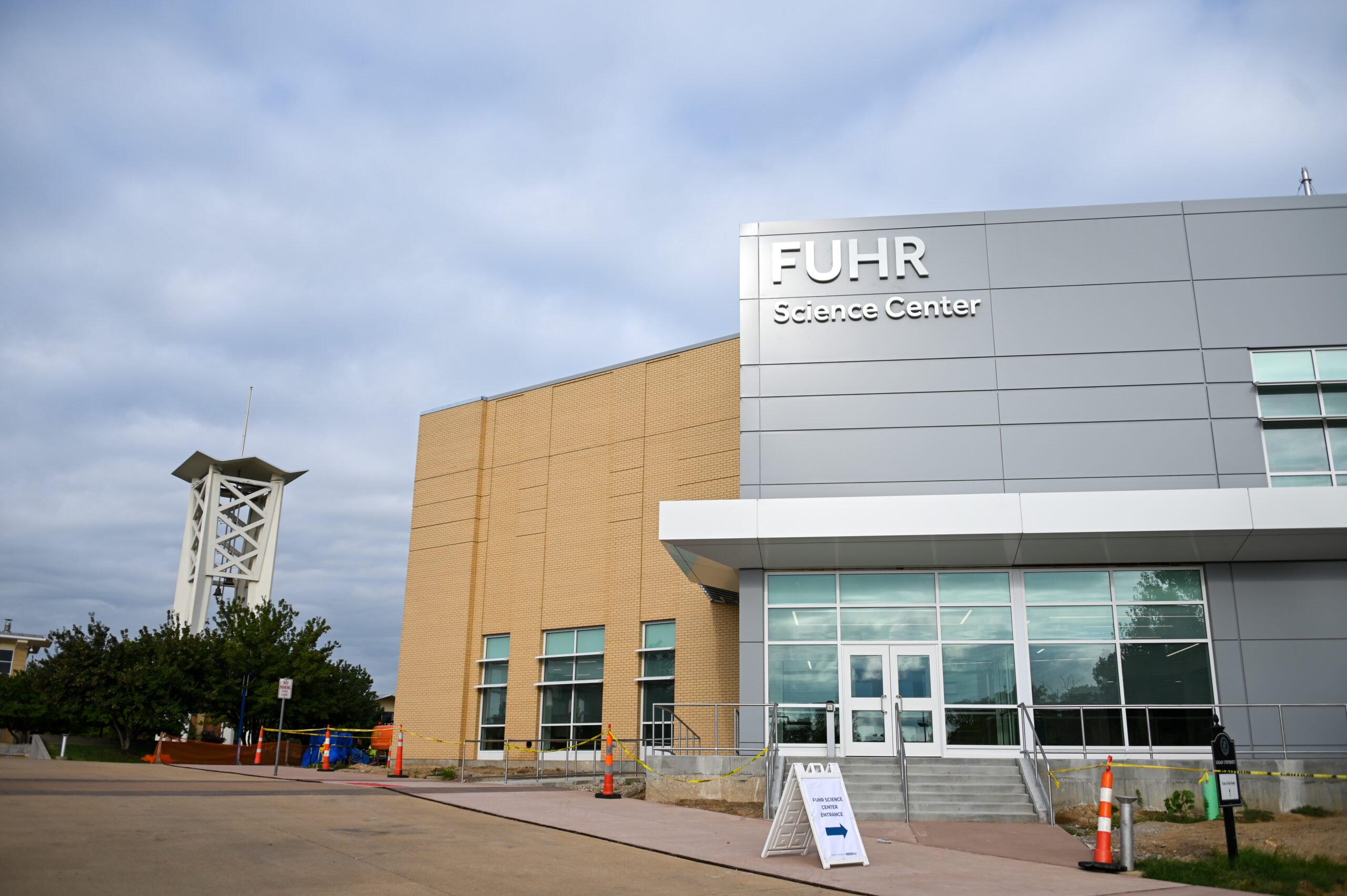 Fuhr Science Center
We were thrilled to open our new Fuhr Science Center for technique classes last week.  Our Doctor of Chiropractic students had the opportunity to be taught in the new Activator Technique Lab by co-founder and chairman of Activator Methods International, and the building's namesake, Dr. Arlan Fuhr, DC ('61).
Nearly 50 years ago, Dr. Fuhr established the Activator Method, the world's most widely used instrument adjusting chiropractic technique in use by more than 70 percent of chiropractors.  Thank you to Dr. Fuhr and Mrs. Judi Fuhr for taking the time to speak with and introduce our DC students to the Activator Method.  
Program Highlights
Whether pioneering health research or serving communities abroad, Logan leaders are always up to something noteworthy. Explore the latest from our award-winning programs here.
Why Logan?
Healthy futures begin here. Positive patient outcomes begin in the classroom, and Logan graduates excel by all standard measures.
Among U.S.
chiropractic colleges*
*tfetimes.com, thegoodbody.com
Best Online Masters
in Nutrition*
*BestColleges.com
Chiropractic techniques
taught
Faculty with doctoral
or terminal degree
How to Decide if Teaching is the Next Step in Your Health Care Career
Tomorrow's nurses, dentists, nutritionists and other professionals need expert educators to teach and guide them. For health care...
Learn More
Canadian Chiropractor, Teacher, Bagpipe Player Pursues MS-IP from Logan
In addition to being a chiropractor, Carole Smith, DC, MEd is a contemporary medical acupuncture provider, Childbirth and Postpartum...
Learn More
Stories & Features
Logan's dynamic news hub is your source for the latest research, recognition and upcoming opportunities for Logan students, staff and alumni.
Notice of Non-Discrimination
Logan University prohibits discrimination on the basis of race, color, national origin, sex, disability, age, sexual orientation, religion, gender, veteran status, gender identity and expression, pregnancy or related condition, and any other class of individuals protected under state and federal law. Prohibition of discrimination applies to all programs and aspects of the educational enterprise, including student admission and employment practices.
Uncover Your Possibilities Now
COVID-19: Your Safety Matters
As always, the health and safety of our students, employees, patients and guests remains a top priority. To ensure a successful return to campus, we have created a plan that outlines new safety measures and procedures.
Learn More
100% Online & In Demand
Earn your master's in Nutrition, Sports Science or Health Informatics, and join others that have already discovered Logan University. Classes now forming—apply now, and we'll waive your application fee!
Learn More