Athletic trainers are making a difference in fields ranging from professional sports to the performing arts. Is a career in athletic training right for you? Explore the options in our free, live webinar on Careers in Athletic Training on Wednesday, July 14 at 5 p.m. CST, featuring an interactive panel discussion with the program director and faculty from Logan's Master's in Athletic Training program as well as athletic trainers working in the field, including: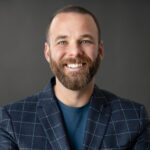 Curtis M. Wildes, PhD, ATC, CSCS, DO(EU)
Adjunct Faculty, Logan University
Dr. Wildes brings more than 15 years of expertise in human performance optimization within sports medicine, athletic training, sports physiology, strength and conditioning, integrative osteopathic wellness, and psychophysiology.
As an emerging expert in the field of sports medicine psychophysiology, with experience working for various organizations such as the United States Olympic & Paralympic Committee, USA-National Governing Bodies – USA Volleyball, USA Speedskating, USA Luge, Bobsled/Skeleton, Cirque du Soleil, and the Baltimore Orioles – his career has been focused on the continued development, optimization and innovation of athletes, organizations and sport. Dr. Wildes has developed an eclectic, multidisciplinary approach to sports performance medicine, holistic wellness, and integrative mind-body therapies that he uses clinically and lectures on to this day.
Armed with a PhD in Applied Psychophysiology, an international clinical doctorate in osteopathic manual practices and a Master's in Athletic Training, his interests include integrative performance optimization using biofeedback and neurofeedback based neurocognitive optimization training. Currently, Dr. Wildes is a member of the US Air Force 58th RQS Human Performance Optimization team at Nellis Air Force Base in Nevada and an adjunct faculty member at Logan University teaching in the Master of Science in Sports Science & Rehabilitation program.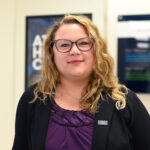 Jessica Russell, DAT, MS, ATC, CSCS
Instructor, Logan University
Dr. Russell is an instructor at Logan, teaching the Introduction to Athletic Training course under the Master of Athletic Training curriculum and serving as the modalities lab instructor for the College of Chiropractic. Prior to Logan, Dr. Russell worked as an associate athletic trainer for Saint Joseph's University and as head athletic trainer at Essexville-Garber High School in Bay City, Michigan.
Dr. Russell earned her Doctor of Athletic Training from Temple University, Master of Science in Healthcare Administration from Saint Joseph's University and her Bachelor of Science in Athletic Training and Sports Medicine from Central Michigan University. Among many other certifications, Dr. Russell is a National Athletic Trainers' Association Board of Certification (NATABOC) Certified Athletic Trainer and a National Strength and Conditioning Association (NSCA) Certified Strength and Conditioning Specialist.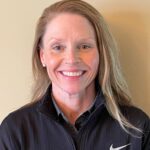 Carrie Moore, MS, LAT, ATC
Athletic Trainer at Work-Fit
Carrie Moore has been a practicing athletic trainer in various settings since 2004. Currently, she is employed by Work-Fit, which is contracted to the St. Louis campus of Boeing.  Before beginning her work in the industrial setting in 2018, Carrie worked 14 years at the collegiate level, educating clinical athletic training students and working with various sports teams.
Since 2007, Carrie has been active in the volunteer medical pool for USA Wrestling and has traveled all over the world with the U.S. women's wrestling team, working multiple international tournaments and camps including the 2012 & 2016 Olympic Games. Carrie completed a sports medicine internship at the Olympic Training Center in Colorado Springs, Colorado, in 2010.
Carrie received her Bachelor's Degree in Biology and Exercise Science from Missouri Valley College in 1999 and then gained her Master's Degree in Athletic Training Administration from Lindenwood University in 2001. She is a certified athletic trainer and is a licensed athletic trainer in the state of Missouri. Her husband, Jason, and their two sons, Emerson and Garrett, live in Wentzville.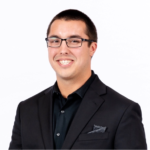 Thomas Dannenberg, ATC, LAT
Athletic Trainer at Work-Fit
Thomas Dannenberg is a certified athletic trainer for Alliance Physical Therapy Partners (Work-Fit), and currently provides athletic training services in the industrial setting to Boeing employees, a role he has held since January 2020. Prior to entering the industrial setting, Thomas worked as an athletic trainer at Lindenwood University in St. Charles, Missouri, primarily with women's gymnastics and football. In addition to his duties with student-athletes at Lindenwood, Thomas served as a preceptor for the university's CAATE-accredited athletic training program. While Thomas' current focus is primarily on the health care of those working in the aerospace industry, he also is currently an adjunct instructor at Lindenwood University and maintains a steady dose of "traditional" athletic training services through BJC Children's Specialty Care Center and SSM Sportscare.
Thomas received his Bachelor of Science in Athletic Training in 2014, and his Master of Arts in Education in 2016, both from Lindenwood University. Among his accolades are being named the 2016-2017 Lindenwood Athletics Support Staff Member of the Year and the September 2020 winner of the Work-Fit Making Health Personal award.
Reserve your seat in our Sports, Olympics & The Military: Careers in Athletic Training Webinar today!