Logan University is thrilled to announce the celebration of our April and August 2020 graduates with virtual commencement ceremonies on Saturday, August 22.
10:00 am: April 2020 College of Chiropractic Graduates
12:00 pm: August 2020 College of Chiropractic Candidates
2:00 pm: April 2020 College of Health Sciences Graduates and August 2020 College of Health Sciences Candidates
Additionally, we will honor the accomplishments of the College of Chiropractic and College of Health Sciences August 2020 graduating class with a Virtual Awards Ceremony on Friday, August 21 at 9:00 am.
Each ceremony will be streamed here. Featured speakers for the commencement ceremonies include Rachel Bartlett, DC ('01), Lauren Hendrix, DC ('10), MS ('13), and Melissa Tepe, MD, MPH.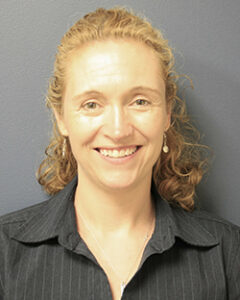 RACHEL BARTLETT, DC
Dr. Rachel Bartlett earned an undergraduate degree in physical education at the University of New Brunswick in Canada before completing her Doctor of Chiropractic degree from Logan University in 2001. She is a Board-Certified Chiropractic Sports Physician with more than 15 years of clinical experience treating and managing non-surgical conditions of the spine and skeleton.
She received her Diplomat and Fellowship of Acupuncture from the International Academy of Medical Acupuncture in 2004. In addition, she is a certified Active Release Technique provider. Dr. Bartlett currently practices in Chesterfield at Chapel, McMurtrie and Bartlett Chiropractic.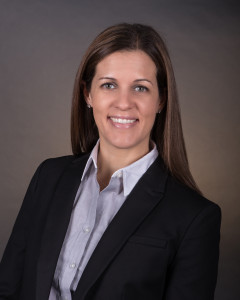 LAUREN HENDRIX, DC, MS
Dr. Lauren Hendrix earned a bachelor's degree in exercise science and psychology before continuing her chiropractic education at Logan. During her time at Logan, she was a Red Badge in the Biofreeze Sports & Rehabilitation Center, completed a Master of Science Degree in Sports Science & Rehabilitation, became certified to perform Graston Technique and was part of a research group studying Dynamic vs. Static Treatment of Lower Extremity Complaints with Graston Technique. She graduated with her Doctor of Chiropractic degree in 2010.
Today, Dr. Hendrix continues to study the latest research in spinal care, injury rehabilitation and injury prevention and specializes in treating spinal pain and extremity injuries at her practice, West County Spine & Joint. She serves as assistant cross-country coach at Marquette High School and previously served as assistant coach to the St. Louis Blazers Track Club. Dr. Hendrix takes pride in helping people lead healthier lives and feels honored that her patients trust her with their health care.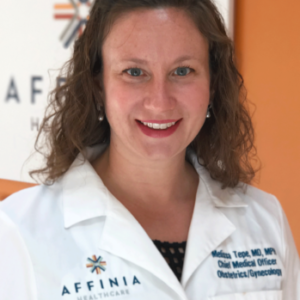 MELISSA TEPE, MD, MPH
Dr. Melissa Tepe is a board-certified Obstetrician-Gynecologist and serves as Affinia Healthcare's Chief Medical Officer. She earned her Bachelor of Science from Yale University, Master of Public Health from Columbia University, and Medical Doctorate from Albert Einstein College of Medicine. She completed her residency at Washington University/Barnes Jewish Hospital in St. Louis.
Dr. Tepe is involved in her profession and community, leading various state and regional health related committees and work throughout her career. She holds committee positions in the MO Health Net Provided Engagement Committee, Alive & Well Communities, St. Louis Metropolitan COVID-19 Pandemic Task Force, Missouri Hospital Association Maternal Mortality Learning Collaborative, Barnes Staff Council, Logan University's Master of Science in Nutrition and Human Performance Advisory Board, High Risk OV Telehealth ECHO, Missouri Primary Care Association, Missouri Health Plus, and Integrated Health Network Academic Community Partnership Committee.
Dr. Tepe has also contributed to and led multiple research initiatives and publications in the fields of HIV care, contraceptives, prenatal care and chronic pain in primary care. An active member in her neighborhood and church, Dr. Tepe lives in the Botanical Heights neighborhood of St. Louis City with her husband, two children, two dogs and iguana.