Attendees may register online, by phone 1-800-842-3234 or by mail (Logan University, Postgraduate Department, 1851 Schoettler Road, Chesterfield, MO 63017). Please email postgrad@logan.​edu or call 1-800-842-3234 with questions.
Dates
October 30-31, 2021
Virtual
This event will be available virtually!
Continuing Education
The Symposium provides up to 12 hours of continuing education credits. Please call Postgrad at
1-800-842-3234 or email postgrad@logan.edu to check for approval from your state board.
Program Tuition for In-Person Event
$179
Early Bird Tuition – Received by Oct 15, 2021
(ACA Council on Women's Health Member)
$199
Early Bird Tuition – Received by Oct 15, 2021
(Non-ACA Council on Women's Health Member)
$199
Regular Tuition
(ACA Council on Women's Health Member)
$225
Regular Tuition
(Non-ACA Council on Women's Health Member)
Virtual Event Tuition
Registration for the virtual event will close October 22, 2021.  A link will be sent to registrants one week prior to event.
$149
Regular Tuition
(ACA Council on Women's Health Member)
$168
Regular Tuition
(Non-ACA Council on Women's Health Member)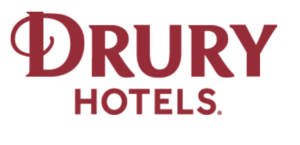 Drury Plaza Hotel St. Louis Chesterfield
355 Chesterfield Center East
Chesterfield, MO 63017
Telephone: (636) 532-3300
www.druryhotels.com
Please make your reservations by Wednesday, September 29, 2021 to receive your group rate. Group number belo
Thank you for choosing Drury Plaza Hotel St. Louis Chesterfield to be a part of your next great event! We are looking forward to seeing you soon and we are ready to uphold our reputation for great service & value.  Rooms have been held for your group and to make reservations, please click on the link below.
Logan University CLEAN + SAFE
We want guests to feel safe from check-in to check-out and everywhere in between. We are proud to partner with Ecolab Inc. – a global leader in hygiene and infection prevention solutions for the hospitality industry. In this collaborative effort, we will use Ecolab products as part of enhanced cleaning and disinfecting procedures to help ensure a clean, safe stay.
Drury Hotels commits to continually evaluate processes and implement timely changes to comply with CDC cleaning and disinfecting guidelines.
At Drury Hotels, we know you have enough to worry about when traveling. In addition to the great rate, our generous amenities will brighten your group's day and make your journey easier.
Free Hot Breakfast – Start every day with make-your-own Belgian waffles, scrambled eggs, sausage, fresh fruit, oatmeal, biscuits and gravy, KELSO+BROS® coffee and more.  Free hot breakfast is served daily from 6–9:30 a.m. on weekdays and 7–10 a.m. on weekends.
Free 5:30 Kickback®* – Join us from 5:30–7 p.m. every evening to enjoy free hot food and cold beverages at our 5:30 Kickback®.  We feature a rotating menu of hot food, beer, wine, mixed drinks and soft drinks.
Free Wi-Fi Throughout the Hotel – Get the score, check your social networks or email family members from anywhere in the hotel – for free!
On-Site Facilities – Take advantage of the business center, fitness center or pool while you're away from home.  Print your boarding pass, finish a presentation or check e-mail in our business centers.
*Availability of the above-listed amenities is subject to local, state, and federal restrictions and mandates as they relate to COVID-19 or the novel Coronavirus.  To receive an updated list of what is currently available at the Hotel, please contact the Hotel directly.
*Service of alcohol is subject to state and local law. Alcoholic beverages are not complimentary and require a nominal charge at the following hotels due to state and local laws: Drury Inn Bowling Green, Drury Suites Paducah, Drury Inn Paducah, and Drury Inn & Suites Louisville.
Please make your reservations by Wednesday, September 29, 2021 to receive your group rate.  Reservations made after this date will be subject to prevailing rate and availability.   Reservations may also be made by calling 1-800-325-0720 and refer to your group number 2448575.
Program Schedule & Topics
Saturday: 12 pm – 6 pm 
Sunday: 8 am – 2 pm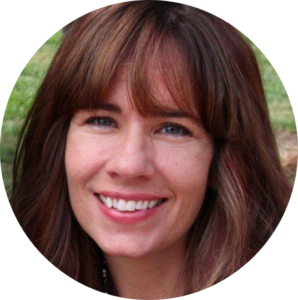 Annette Schippel, DC
Saturday: 12:05 pm – 12:50 pm; 1 pm – 1:50 pm
Perimenopause and the menopause can be a very uncomfortable time for women.  It can involve changes in her cycle…a broken thermostat for the body along with unwanted weight gain and increased mood issues.  The more uncomfortable it gets, the more extreme the solution.  It can start with oral birth control, go into an ablation or even a hysterectomy followed with more hormones.  In the moment it can seem like the best solution, but the potential long-term consequences should make any woman pause.
It is time to embrace what the female body is designed to do and help it to do it gracefully!  The key to that is understanding the role of the adrenals specifically as they become the "ovaries of menopause".
Learning Objectives
Appropriate steroid hormone testing
Role of liver and digestion
Importance of microcirculation
Balancing the steroid hormones
Every practitioner will walk away with a better understanding of this transitional time for woman and what steps to take to balance her.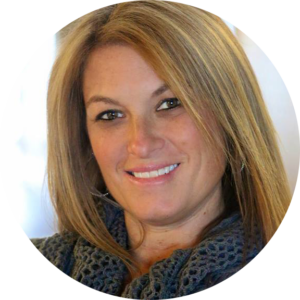 Cindy Howard, DC, DABCI, DACBN
Saturday: 2:00 pm – 2:50 pm; 3 pm – 3:50 pm
Starting Peri-menopause and its transition can be very challenging for some women. Once achieving menopause the imbalance of hormones can also have a lasting effect creating symptoms that are difficult to live with. In addition there are many factors that can disrupt this transition as well as perpetuate symptoms such as hot flashes, sleep disturbances, genitourinary complaints, mood changes, sexual problems and weight gain. This course will cover some of those challenges whether cessation of menstruation occurred on its own or surgically. There are many options to help your patients feel better as having symptoms is normal however, having one or many symptoms is common. Treatments we can utilize in a chiropractic office will help you manage these patients simply to increase the quality of their life.
Learning Objectives:
The physician will understand the challenges women face as they transition through menopause
The physician will understand the reason and imbalances that cause many women to experience symptoms that are common but not normal
The physician will have a basic understanding of appropriate testing to utilize in practice to help eliminate symptoms during the transition and after menopause
They physician will be able to implement treatment strategies that are safe and effective.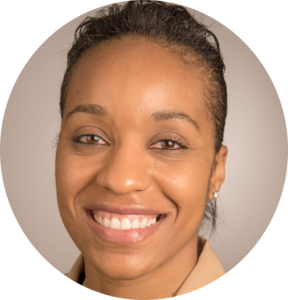 Kelley Humphries, DC, MS, EMT-P, CSCS, ICCSP, CCSP®
Saturday: 4:00 pm – 4:50 pm; 5 pm – 5:50 pm
The talk will focus on the misconceptions surrounding the definition of a female athlete. It will look at everyday approaches to the care of an active female and facilitate discussion surrounding creating a practice setting that will service the female patient of all shapes, size, and kinds.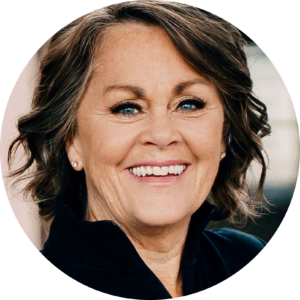 Dee Hartmann, PT, DPT
Sunday: 8:00 am – 9:50 am; 10 am – 10:50 am
Vulvar pain. Seventy-five percent of women say they've had unwanted sexual pain at least once. Between 16-20% of women questioned report having chronic vulvar pain lasting longer than 3 months. Dyspareunia in women with endometriosis is the most common complaint, impacting 30-70%. Dermatological disorders of the vulva. IBS. Trauma. Anxiety. Lack of arousal. The list goes on and on. But what is "vulvar pain"?
Regardless of the perpetrating cause, vulvar pain can be acute, chronic, mild, horrific, occasional, constant, or situational. "Vulvodynia" is the diagnosis ascribed to chronic vulvar pain; its most common subset is localized provoked vestibulodynia (PVD).  Any type of touch at the vulva, particularly at the posterior fourchette, produces symptoms like "burning", "being stabbed with a knife", or "sharp shooting pain". But not all chronic vulvar pain can be diagnosed as PVD. Whatever the cause, the most efficient way to address and calm those complaints is to assess the possible confounders. Taking a broad look at the entire body then a closer look at the anatomy of the pelvis and associated areas is a great way to begin.
This talk will begin with an overview of function then progress to systems review. There will be a review of the musculoskeletal, visceral, and fascial systems; a discussion of how those systems impact posture, anatomy, and overall function; and a proposition of how those altercations can lead to chronic vulvar pain. It will conclude with suggested manual, physiological, and psychological treatment approaches that can be used to address issues of pain and dysfunction.
Learning objectives:
Identify 5 diagnoses that could contribute to chronic vulvar pain.
Apply proper vulvar diagnostic digital assessment to rule out localized provoked vestibulodynia.
Specify which visceral systems may contribute to vulvar pain and state how.
List 3 manual, physiological, and psychological modalities that can be used to ease vulvar pain.
Propose 3 ways how someone with vulvar pain might begin to help themselves.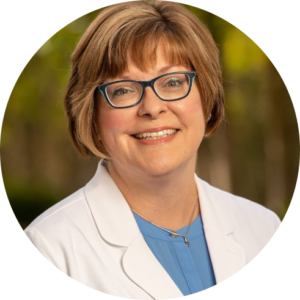 Meredith Byers, MD
Sunday: 11:00 am – 11:50 am
Learning Objectives:
To review and understand screening guidelines across various organizations and patient demographics.
To understand the definition of "high risk" in breast cancer screening and know how to determine what screening evaluation is appropriate.
To understand entities other than breast cancer that a provider may encounter.
To understand what additional and new/upcoming modalities are options in breast cancer screening.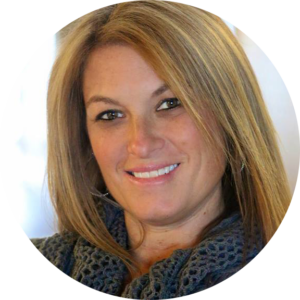 Cindy Howard, DC, DABCI, DACBN
Sunday: 12:00 pm – 12:50 pm
During this session Dr. Howard will describe pelvic floor dysfunction and the variety of causes.  In addition, demonstration of pelvic floor rehabilitation exercises in order to facilitate function.
Learning Objectives:
Describe causes of pelvic floor dysfunction.
Demonstrate pelvic floor rehab exercises.
Identify aspects of patient presentation that indicate pelvic floor dysfunction.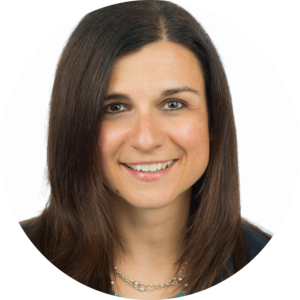 Kristina Petrocco-Napuli, DC, MS, FICC, FACC
Sunday: 1:00 pm – 1:50 pm
As a practitioner's we aim for high-quality patient-centered care. When treating female patients it is important to consider procedures and practices that support patient centered care. Many conditions are often overlooked by providers and patients and most often dismissed. During this class session a deep look at conditions which simulate symptoms that may mimic or hide while a female experiences will be covered. In addition, strategies for decreasing risk and raising awareness will be discussed.
Learning Objectives
Discuss conditions which impact women that are not always identified
Describe methods by which providers can screen their patients for co-morbidities
Identify and review strategies for decreasing risk and raising awareness
Schedule Breakdown
12pm-12:05pm
Welcome – (Dr. Petrocco)
12:05pm-12:50pm
Adrenals – OVARIES of Menopause (Dr. Schippel)
1pm-1:50pm
Adrenals – OVARIES of Menopause (Dr. Schippel)
2pm-2:50pm
Managing Menopause (Dr. Howard)
3pm-4pm (Lunch included)
4pm-4:50pm
Managing Menopause (Dr. Howard)
5pm-5:50pm
Treating the Female Athlete (Dr. Humphries)
6pm-6:50pm
Treating the Female Athlete (Dr. Humphries)
8am-9:50am
The Complexity of Chronic Vulvar Pain   (Dr. Hartmann)
10am-10:50am
The Complexity of Chronic Vulvar Pain   (Dr. Hartmann)
11am – 12noon  (Brunch included)
12pm-12:50pm
More Than a Mammogram: What Providers Need to Know About Breast Cancer Screening (Dr. Byers)
1pm-1:50pm
Pelvic Floor: Think Rehab! (Dr. Howard)
2pm-2:50pm
What's the Risk in Women's Health  (Dr. Petrocco)
Thank You To Our Sponsors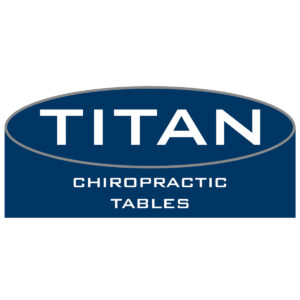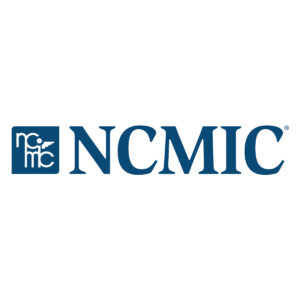 Titan Chiropractic Tables
Protocol for Life Balance