Logan University, in conjunction with the ACA Council on Women's Health, is proud to present the 4th Annual Women's Health Symposium Sept. 24 and 25 on Logan's campus in Chesterfield, Missouri. Themed "Advances in Women's Healthcare" the symposium will feature expert leaders in women's health discussing timely and relevant topics, such as post-partum depression and choosing the right cleanse for female patient, whole food nutrition and sleep.
The symposium is open to all health care professionals working with female patients and provides up to 12 hours of continuing education credits.
ACA Women's Council President and Assistant Dean for Logan's College of Chiropractic Kristina Petrocco-Napuli, DC, MS, FICC, FACC said she's excited to bring to light topics that are not regularly discussed in the chiropractic profession. She said her goal was to secure high-caliber speakers from around the country who are experts in women's health, and she hopes that those attending will leave with new strategies for the female patient population.
$189
Early Bird Tuition – Received by Sep 9, 2022
(ACA Council on Women's Health Member)
$209
Early Bird Tuition – Received by Sep 9, 2022
(Non-ACA Council on Women's Health Member)
$209
Regular Tuition
(ACA Council on Women's Health Member)
$235
Regular Tuition
(Non-ACA Council on Women's Health Member)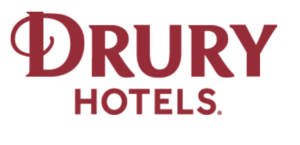 121 Drury Plaza Hotel St. Louis Chesterfield
355 Chesterfield Center East
Chesterfield, MO 63017
Telephone: (636) 532-3300
www.druryhotels.com
Please make your reservations by Friday, September 9, 2022 to receive your group rate. Reservations made after this date
will be subject to prevailing rate and availability. Reservations may also be made by calling 1-800-325-0720 and refer to
your group number 10024868.
CLEAN + SAFE
We want guests to feel safe from check-in to check-out and everywhere in between. We are proud to partner with Ecolab
Inc. – a global leader in hygiene and infection prevention solutions for the hospitality industry. In this collaborative effort,
we will use Ecolab products as part of enhanced cleaning and disinfecting procedures to help ensure a clean, safe stay.
Drury Hotels commits to continually evaluate processes and implement timely changes to comply with CDC cleaning and
disinfecting guidelines.
At Drury Hotels, we know you have enough to worry about when traveling. In addition to the great rate, our generous
amenities will brighten your group's day and make your journey easier.
Free Hot Breakfast – Start every day with make-your-own Belgian waffles, scrambled eggs, sausage,
fresh fruit, oatmeal, biscuits and gravy, KELSO+BROS® coffee and more. Free hot breakfast is served
daily from 6–9:30 a.m. on weekdays and 7–10 a.m. on weekends.
Free 5:30 Kickback®* – Join us from 5:30–7 p.m. every evening to enjoy free hot food and cold
beverages at our 5:30 Kickback®. We feature a rotating menu of hot food, beer, wine, mixed drinks and
soft drinks.
Free Wi-Fi Throughout the Hotel – Get the score, check your social networks or email family members
from anywhere in the hotel – for free!
On-Site Facilities – Take advantage of the business center, fitness center or pool while you're away from
home. Print your boarding pass, finish a presentation or check e-mail in our business centers.
*Availability of the above-listed amenities is subject to local, state, and federal restrictions and mandates as they relate to COVID-19 or the novel Coronavirus. To receive an updated list of what is currently available at the Hotel, please contact the Hotel directly.
*Service of alcohol is subject to state and local law. Alcoholic beverages are not complimentary and require a nominal charge at the following hotels due to state and local laws: Drury Inn Bowling Green, Drury Suites Paducah, Drury Inn Paducah, and Drury Inn & Suites Louisville.
Please make your reservations by Friday, September 9, 2022 to receive your group rate. Reservations made after this date
will be subject to prevailing rate and availability. Reservations may also be made by calling 1-800-325-0720 and refer to
your group number 10024868.
Program Speakers, Schedule and Topics
Schedule September 24-25,2022
Saturday Hours 12pm-7pm (expo opens at 11am) Late lunch 3-4pm
Sunday 8am-3pm Lunch 11am-12pm
Full Schedule Breakdown below or Download PDF here.
Expo Hall Opens
Saturday 12pm-7pm
12pm-1pm
Welcome

Karen Erickson, DC, FICC, FACC Kristina Petrocco-Napuli, DC,MS, FICC, FACC

Keynote:

A Call to Re-imagine Women's Health Care: A Mythopoetic Approach to the Art of Chiropractic
Katherine Greenwood, PhD
No CE credit

1pm-3pm
Sleep – The Secret to Health and Happiness
Annette Schippel, DC
3 pm -4 pm
Late Lunch and Vendor Expo
4pm-6pm
Whole Food Nutrition Part I:
Georgia Nab, DC
6pm-7pm
Panel Discussion: Sarah Radabaugh, Georgia Nab, Delilah Renegar, Katherine Greenwood
Moderator: Dr. Karen Erickson
Raffles
Sunday 8am-3pm
8am-10am
Break Out Sessions
Session in Mabee HallPelvic Assessment and Adjusting
Kristina Petrocco-Napuli, DC, MS,FICC
Session II Main Stage Caring for Women in the Fourth Trimester: Breastfeeding and Beyond
Dr. Sarah Radabaugh
10am-11am
Whole Food Nutrition Part II:
Georgia Nab, DC
11 am -12 pm
Lunch and Vendor Expo
12pm – 1pm
Whole Food Nutrition Part II:
Georgia Nab, DC
1pm-3pm
Trauma Informed Care
Deliah Renegar, DC, MD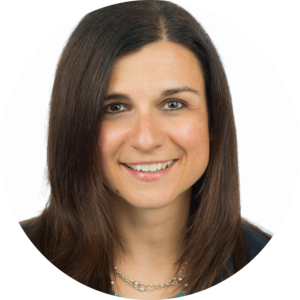 As an energetic international speaker, educator and practitioner Dr. Petrocco-Napuli's lectures correlate everyday practice with cutting-edge, evidence-based information. By sharing her passion as a provider and incorporating learner-centered strategies, her lectures inform, challenge and enlighten.
After completing her chiropractic degree from New York Chiropractic College (NYCC), Dr. Petrocco-Napuli began a postdoctoral fellowship in technique at New York Chiropractic College. She also achieved a master's degree in Instructional Design, Development and Evaluation from Syracuse University. She is currently the Assistant Dean College of Chiropractic at Logan University and maintains adjunct status for helping co-develop the New York Chiropractic College's Master of Science in Human Anatomy and Physiology Instruction program. Dr. Petrocco-Napuli is the President of the ACA Council on Women's Health. Recently, in recognition of her service to the profession, she was elected a Fellow in the International College of Chiropractors.
Women's health, especially related to natural healthcare plans, has been Dr. Petrocco-Napuli's focus for more than two decades. She has been actively involved in research related to pelvic pain in females and has authored both clinical and educational articles on this topic. Her practice and research centers on chronic pain in the female population, lower extremity amputees and gait, and integrative collaborative practices.
For many years, Dr.Petrocco-Napuli has focused on the integration of practitioners in the patient centered model of care and evaluating methods of effectively working on a team of healthcare professionals. This interest began many years ago while on an internship at the Camp Lejeune Naval Hospital Chiropractic Clinic and has been reinforced by her involvement on multiple grant projects regarding the training of healthcare providers in inter-collaborative care.
During her lectures, Dr. Petrocco-Napuli focuses on the physiological journey related to female health and special populations. As an educator on a variety of topics related to chiropractic practice, she enjoys working and meeting with practitioners from around the globe.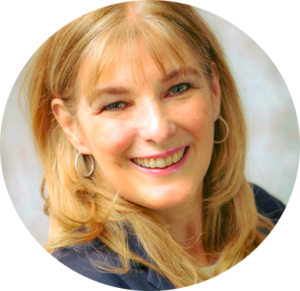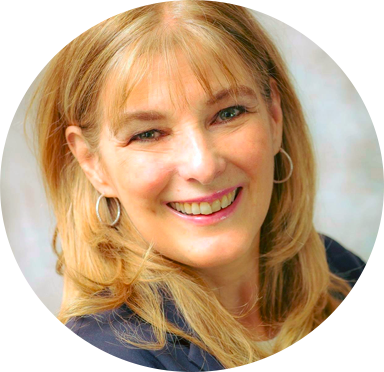 Dr. Karen Erickson is an integrative healthcare leader, transformational speaker and author. She was a pioneer in ushering chiropractic into the mainstream: becoming the first chiropractor credentialed by a teaching hospital in the United States when she joined Beth Israel's Continuum Center for Health and Healing in New York. She co-directed the first conference on Chiropractic Integration. Her passion is sharing health and wellness information through print, television, workshops, and speaks on natural health care topics throughout the country.
As a media-savvy natural healthcare expert, Karen Erickson, DC, FACC, has been featured in may media outlets including The Today Show, The New York Times, Oprah Magazine, Prevention, The Washington Post and The Wall Street Journal. She is a spokesperson for the American Chiropractic Association. Dr. Erickson is the author of textbook chapters on Chiropractic and Integrative Health Care and Pediatric Chiropractic.
Dr Erickson received a bachelors of Science in Biology and Chemistry from Antioch College, and earned her doctorate with honors from New York Chiropractic College. She is a fellow of the American College of Chiropractic, and is on the inaugural leadership team for the American Chiropractic Association's Council on Women's Health. Dr Erickson was on the Board of Trustees for New York Chiropractic College for 12 years. She is active in chiropractic and natural healthcare education within the profession, with patients as well as the general public.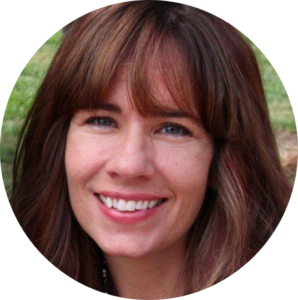 Dr. Annette Kutz Schippel graduated from Logan University in 1998. Her passion for phytotherapy and functional nutrition has led to a large family practice. Dr. Schippel's reputation has brought her a continuing flow of patients from across not only the U.S., but other countries as well. Her expertise in functional medicine has contributed to the success of her wholistic practice, and has allowed her to become a very respected educator and speaker.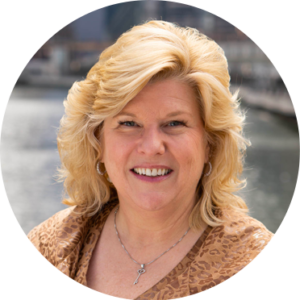 Blending a passion of dedication and tenacity, Delilah Renegar, MD, DC has been practicing internal medicine since 1989. Yet, her life-long dream of becoming a doctor started early on, proven by her first copy of Grey's Anatomy – purchased at 10 years old!
Today, Dr. Renegar's devotion to healthcare and wellness lifestyle thrives on at Aligned Modern Health where she leads the growing scope of Functional Medicine and Clinical Nutrition. Committed to empowered health, Dr. Renegar believes that nothing is more sacred than the doctor-patient relationship that is honored through Functional Medicine and personalized medicine.
Dr. Renegar earned her Bachelor of Science degree at the University of Central Florida, Orlando, graduating with honors. She received her medical degree, Summa Cum Laude, at University of Arts, Science and Technology and her chiropractic medicine degree at the National University of Health Science (where she was awarded the Joseph Janse "Outstanding Graduate" award).
Prior to joining the Aligned Modern Health team as the Director of Functional Medicine in 2019, Dr. Renegar was in private practice in the far western suburbs of Chicago. In addition to her current role at Aligned Modern Health, she has served as President on the Council on Nutrition for the American Chiropractic Association. Dr. Renegar also serves on the post-doctoral faculty of both National University of Health Sciences and the University of Western States, and is a member of the American College of Lifestyle Medicine. Her special interests include preventive health, education and motivation.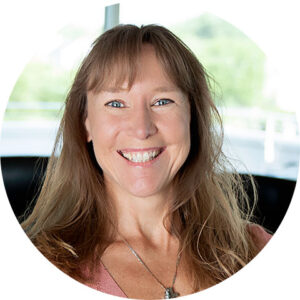 Georgia Nab, DC, MS, CNS believes the key to health lies within each of us, and works to help support and restore optimal health to her patients. She uses the idea of one degree of change having a compounding effect on our health, and works with her patients in making small, incremental changes in their health to move the patient into a more positive direction. Lifestyle changes, nutrition, movement, sleep, structural, and mindfulness are all incorporated into her treatment protocols, individualized for each patient.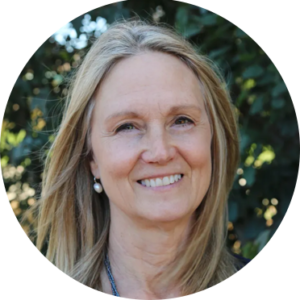 Dr. Katherine Greenwood has been delivering highly customized, leading edge coaching and consulting services to hundreds of individual clients and professional organizations for over two decades. Katherine's tailored, targeted, and attentive approach creates a synergistic client-coach partnership that deepens the coaching journey and maximizes desired results.
In addition to her extensive coaching career, Katherine's employment experience includes work as an attorney in corporations and international law firms; as an adjunct law professor, and as a mediator and ombudsman.
Katherine earned her Doctorate and Masters of Arts degrees from Pacifica Graduate Institute. Her doctoral work focused on the intersection of somatic and archetypal psychology. Katherine attended Tulane University School of Law, where she earned a Juris Doctorate. She obtained a Bachelors of Art in Sociology at Tulane University.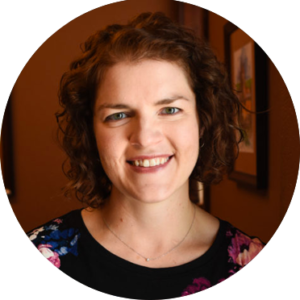 Natural health care delivered with compassion and respect – that's the vision that drove Dr. Sarah to create Cloud Peak Chiropractic & Wellness and it's that same mantra that fuels her continued devotion to every patient in the Cloud Peak family.
Dr. Sarah's first exposure to chiropractic came at a very young age courtesy of her father, Dr. Bill Hayes, an experienced and highly skilled chiropractor in his own right. Inspired by the incredible results and long-lasting relationships she witnessed in her father's office, Dr. Sarah enrolled at the South Dakota School of Mines & Technology in Rapid City, South Dakota, where she earned her Bachelor of Science. Later, she graduated as Valedictorian from Northwestern College of Chiropractic in Minneapolis, Minnesota, accomplishing both her Doctor of Chiropractic and her Acupuncture Certification.
Today, Dr. Sarah is one of the few chiropractors in Wyoming specializing in the treatment of infants, children, and pregnant women. Her approach to patient care centers around three crucial beliefs:
Listening is the most important skill a health care provider can possess
Drugs and surgery are the last resort
Conservative health care has the power to improve overall well-being and decrease pain
Exhibitor Registration
Please download the PDF and fill it out from your computer. Email completed form to WHS@logan.edu
Exhibitors and Sponsors