Master the Skills to Manage Your Future.
Offering expert training in more techniques than any other chiropractic college, Logan lets you chart your own path to becoming a health care leader. Here, you'll learn one of chiropractic's foundational techniques at the institution that perfected it. Today, Logan Basic is one of four techniques at the heart of our DC program. Complement your core training with electives in 11 other techniques.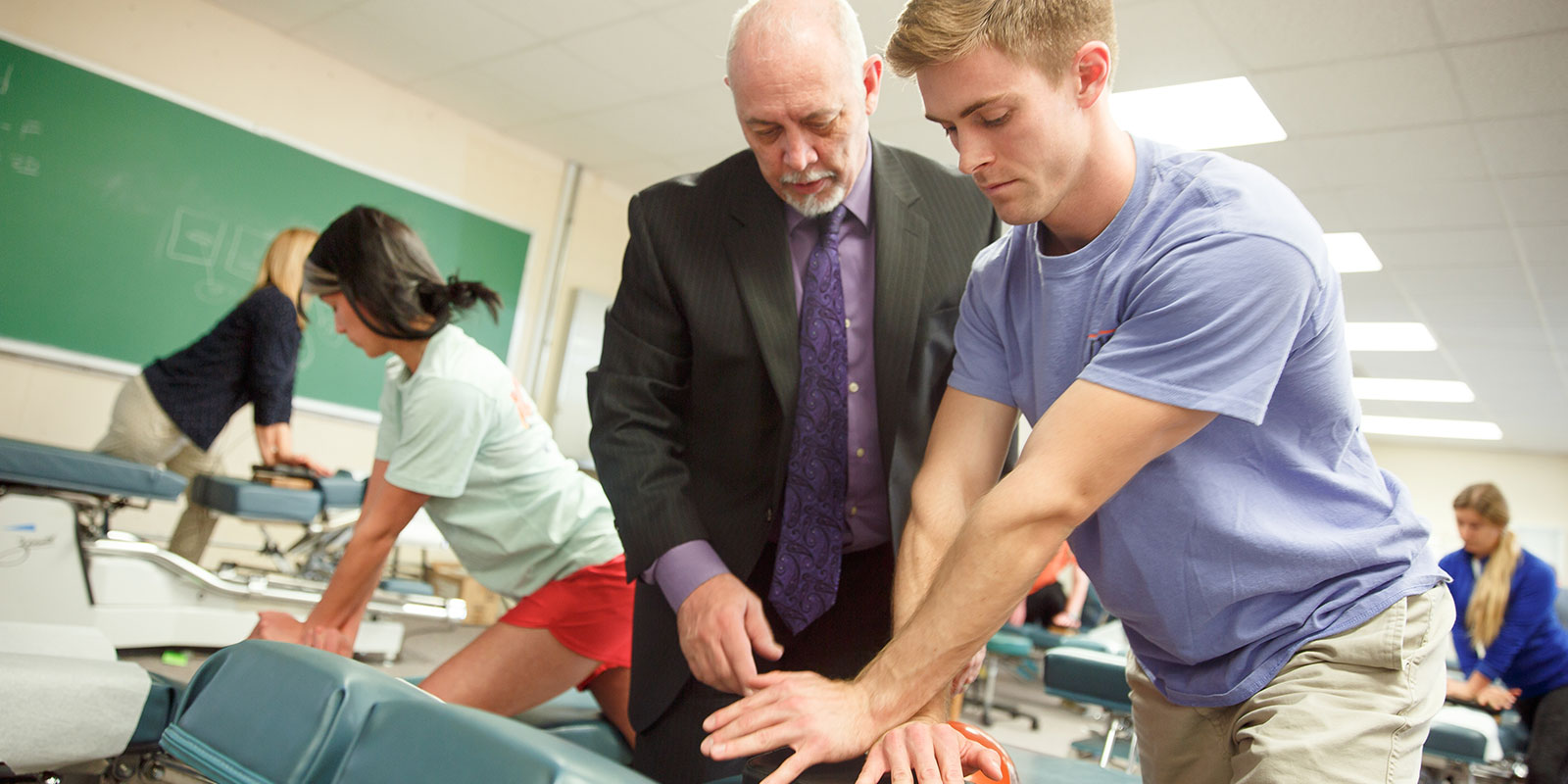 Core Techniques
Logan Basic
Developed by Logan University founder, H.B. Logan, DC, Logan Basic is one of the lowest-force adjustive techniques. A system of body mechanics with special emphasis on pelvic and spinal distortions and the subluxations that affect spinal structures, Logan Basic Technique is a light force, full-spine adjusting procedure highlighting the correction of spinal and pelvic pathobiomechanics. This year-long course emphasizes the clinical indicators of spinal distortions, postural evaluation and the use of spine X-ray analysis. Students also study chiropractic management of special conditions, such as scoliosis, pregnancy, pediatric care and acute and chronic spinal conditions.
Diversified
One of the most commonly used technique in chiropractic, Diversified courses focus on chiropractic terminology and conceptual models of pelvic and spinal biomechanics. Students learn to analyze and label pelvic and vertebral subluxation complexes. The laboratory portion of the course emphasizes manual contacts, vertebral contacts stances and patient positioning.
Activator Methods®
Backed by extensive published research on its effectiveness, Activator Methods® is a foundational technique in Logan's core DC curriculum. This technique offers the doctor the flexibility to perform a chiropractic adjustment on a variety of patients, regardless of age or condition.
Myofascial Technique
Myofascial Technique is a soft tissue therapy that relaxes contracted muscles, improves circulation and stimulates the stretch reflex in muscles. Emerging evidence demonstrates that the human myofascial system is a body-wide communication network with a broad effect on overall health and wellness. In this important course, students cover a variety of concepts on various soft tissue therapies and their effect on the myofascial system. Specific soft tissue techniques are offered through a number of elective courses.
Elective Techniques
Design your curriculum to match your career goals and interests. Logan offers expert instruction in 11 elective techniques to enhance your education and skills.