Details
Sep 17 – Sep 18, 2022
1:00pm – 7:00pm
$240
Risk Management, Exam and Treatment Protocols in the COVID Era
Instructor: Mario Fucinari DC, CPCO, CPPM, CIC
Live In-Person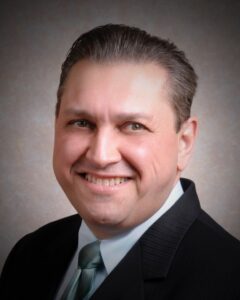 12 Hours Sponsored by NCMIC*

September 17: Saturday 1:00pm – 7:00pm
September 18: Sunday 8:00am – 2:00pm
Early Bird Tuition: $210
Regular Registration: $240
Tuition must be received at least 15 days prior to qualify for Early Bird Tuition.
Student discounts may apply on some programs. Students wishing to register please call 1-800-842-3234 or email us at postgrad@logan.edu
Just when you think you know it all, the rules have changed again.  Information to include:
Medicare updates, including a new round of audits
NEW HIPAA Privacy Policy Regulations for 2023
New ICD-10 Codes for 2023 (start October 1, 2022)
Mental Health and Chiropractic – New Frontiers!
New Blue Cross policy for Chiropractic
New Front Desk Procedures required for 2023
Updates on Rehabilitation
AND MORE!!
Bring staff and key personnel.  Open to all.
Course Summary
The COVID pandemic has resulted in a growing population of individuals recovering from the effects of infection and lifestyle alterations. Several new regulatory changes within the practice while treating your COVID-era patients have resulted in unique challenges. Learn what documentation and patient treatment guidelines, billing and coding protocols, and risk management tools are essential in the Chiropractic practice. Significant changes in the evaluation and management guidelines, new HIPAA guidelines, and new ICD-10 changes will impact the chiropractic office and how you practice!
Dr. Mario Fucinari is a seasoned chiropractor of 35 years who holds certifications in compliance, sports injuries, whiplash injuries, and rehabilitation. Dr. Fucinari has used effective protocols on sports teams, VA patients, and post-concussion syndrome victims. Learn common sense compliance and treatment protocols without giving up your chiropractic roots.
*NCMIC policyholders will be eligible for a 5% discount on their premiums for attending.
Register online, call us at 1-800-842-3234, or email postgrad@logan.edu.