Details
Nov 19 – Nov 20, 2022
1:00pm – 7:00pm
$240
Exam: From Physical to Functional
Instructor: Justin Hildebrand, DC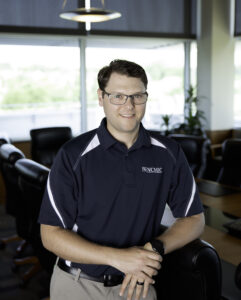 12 Hours Sponsored by NCMIC*

Saturday 1:00pm – 7:00pm
Sunday 8:00am – 2:00pm
Early Bird Tuition: $210
Regular Registration: $240
Tuition must be received at least 15 days prior to qualify for Early Bird Tuition.
Student discounts may apply on some programs. Students wishing to register please call 1-800-842-3234 or email us at postgrad@logan.edu
Course Summary
This course will discuss function assessment of the spine and extremities, as well as introduce relevant orthopedic tests.
Learning Objectives: Review of physical examination; Introduction of functional examination; Learn Orthopedic test
*NCMIC policyholders will be eligible for a 5% discount on their premiums for attending.
Register online, call us at 1-800-842-3234, or email postgrad@logan.edu.