Details
Mar 12 – Mar 13, 2022
1:00pm – 7:00pm
$245
Adjusting the Extremities and the Spine the "Wong Way"
Instructor: Kevin Wong, DC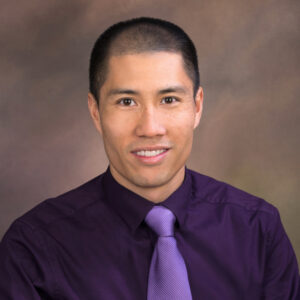 March 12: Saturday 1:00 pm – 7:00pm
March 13: Sunday 8:00 am – 2:00pm
Early Bird Tuition: $215
Regular Registration: $245
Tuition must be received at least 15 days prior to qualify for Early Bird Tuition.
Student discounts may apply on some programs. Students wishing to register please call 1-800-842-3234 or email us at postgrad@logan.edu
Course Summary
This course is designed to teach Chiropractors evaluation and adjusting techniques for all regions of the spine and extremities. We will be discussing anatomy, common clinical conditions, and discernable patterns of subluxation in all body regions. Starting at the feet, the class works its way up through the knees, hips, pelvis, spine, shoulders, ribs, elbows, wrists/hands, neck, and TMJ. Understanding the importance of the feet for whole-body stability builds the foundation for the class as we go up to the other regions. When the arches of the feet have problems being too flat or too high, the body undergoes stress patterns, and a multitude of clinical ailments that present clinically will result.
This class teaches the student how to analyze the patient, look for subluxation patterns, treat them and help their patients with home and lifestyle care. It involves hands-on examination/evaluation, modeling adjusting techniques, usage of physiotherapy modalities (i.e. cold laser, etc.), elastic taping protocols, and exercise procedures for all appropriate regions of the body. This is course material that Dr. Kevin has been teaching for over 25 years and he keeps refining the material as time goes by.
Dr. Kevin looks forward to educating and entertaining you during this seminar and hopes you will be ready to learn, have fun, do some hands-on.
12 hours Sponsored by Foot Levelers, Inc
Register online, call us at 1-800-842-3234, or email postgrad@logan.edu.