Do you have a passion for natural health care, a fascination with food or a desire to heal? Logan University's award-winning Master of Science in Nutrition & Human Performance (MS-NHP) program is a convenient, affordable way to enhance your current medical, chiropractic, fitness or teaching practice, and can even lead to a rewarding new profession.
Why should I earn my Master of Science in Nutrition & Human Performance?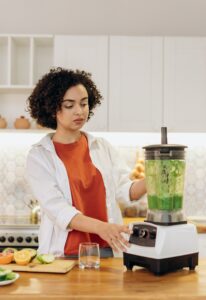 We believe optimal nutrition is foundational to a high-quality life. Logan's nutrition master's program delivers expertise in the evolving field of nutrition to elevate a variety of health careers in public health, education, nutrition and health communication, consulting, sports and fitness, medicine, chiropractic and more.
With job demand expected to grow 15 percent by 2026, a Master of Science in Nutrition & Human Performance from Logan will enable you to build upon your current career or embark on an entirely new one. Although the MS-NHP program does not lead to a verification statement that establishes eligibility for a dietetic internship program or the registration examination for dietitian nutritionists, it is a smart next step for current registered dietitians looking to obtain a master's degree. (For students wishing to become a registered dietitian, check out our Master of Science in Applied Nutrition & Dietetics program).
Why should I choose Logan to pursue my MS-NHP?
Logan University's Master of Science in Nutrition & Human Performance is completely online, saving students time and money. In fact, Logan was named one of the most affordable online colleges in 2019 while its MS-NHP was ranked one of the most affordable online master's degrees in nutrition. The program is also asynchronous, giving you the ability to complete coursework on your own time so you can advance your career without putting it on hold.
Additionally, Logan's MS-NHP is ranked one of the best online nutrition programs, with a research-based, evidence-informed curriculum made up of unique courses such as gut microbiome, nutrigenetics and nutrigenomics taught by industry professionals. Invested in your academic and personal success, Logan's academic success coaches are also available to help with everything from registering for classes to staying on track in your degree program from your first day through graduation.
What's required for acceptance into Logan's Master of Science in Nutrition & Human Performance program?
An applicant must have:
Earned a baccalaureate degree or higher that is recognized by the U.S. Department of Education or the Council for Higher Education Accreditation (CHEA).
Requested that an official transcript be sent directly to Logan University from the institution awarding the qualifying entrance degree.
Earned a minimum cumulative grade point average of a 2.5 on a 4.0 scale in his or her qualifying bachelor's degree.
Completed the prerequisite coursework listed below from an accredited institution with grades of C or higher in each course.

Earned six semester credit hours of either physics, kinesiology, exercise science, biomechanics or statistics and six semester credit hours of biological science.
What can I expect from my education at Logan University?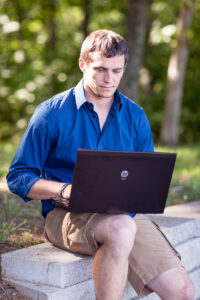 Offered 100 percent online, Logan's nutrition master's degree allows you to advance your education from virtually anywhere. With three 15-week trimesters per year and your choice of a part- or full-time course load, you can begin and complete the program on a schedule that is convenient for you. To learn more about the courses you will be taking each trimester, review the academic degree plan here.
Logan's Master of Science in Nutrition & Human Performance program allows students to tailor their degree to match their unique interests and goals by offering four tracks:
Sports & Fitness Nutrition track, where students will learn to assess athletes' nutritional needs, develop plans to maximize performance, maintain fitness and recover from setbacks.
Nutrition Wellness track, which prepares students to promote better health for a variety of populations in a range of settings through courses in sustainable food systems, program planning and assessment, geriatric nutrition and more.
Health Education & Promotion track, for students who wish to use the power of education to improve community health and promote better nutrition in settings such as hospitals and clinics, schools, fitness centers and public health agencies.
Integrative Nutrition & Practice track, to prepare chiropractors and other professionals to supplement their current treatments to improve patient health outcomes.
What career opportunities are available to me after graduation?
Whether treating medical conditions in a hospital or nursing home, helping athletes improve performance, or teaching communities how to optimize wellness, a Master of Science in Nutrition & Human Performance from Logan will empower you to make a difference for people of all ages from all walks of life. Advance your career by incorporating nutrition expertise in a wide range of medical, health care or fitness fields, or take the next step toward a new career as a chef, pharmaceutical representative, foodservice manager or educator.
Think the MS-NHP program is the right fit for you? Get in touch with our admissions team today!