For nearly three years, Logan's online Doctor of Health Professions Education (DHPE) program has attracted professionals from various fields in health care, from allopathic physicians and chiropractors to physician assistants, paramedics and registered dietitian nutritionists.
As health professions education continues to be recognized as a key part of quality health care, the demand grows for health care educators. Today, Logan's online DHPE program has nearly 50 students enrolled—eight of whom are registered nurses employed at Central Methodist University (CMU) in Fayette, Missouri.
Nurses tend to be discipline-specific, said Cheryl A. Houston, PhD, CHES, CFCS, RD, LD, FAND, program director of the DHPE and general education at Logan. "Typically, if a nurse wants to further their education, they will pursue a master's or doctorate in nursing or education or become a nurse practitioner," she said. "This group of nurses are real mavericks, getting their Doctor in Health Professions Education, which is so unique for their career."
She said the fact that these nurses are taking the time and effort to expand their skills in education, not just nursing education, will broaden their perspective and their scope of practice.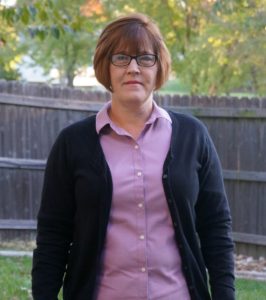 Stephanie Brink, RN, MSN
Stephanie Brink serves as the assistant dean of online programs and the director of the RN-to-BSN program at CMU, where she also earned her nursing degree. After spending a few years working as a nurse in various areas of a hospital, Stephanie completed her Master of Science in Nursing Education and came into her current role.
In early 2018, Stephanie again got the itch to further her education and was intrigued when she came across Logan's DHPE program.
"I knew I never wanted to be a nurse practitioner, and I didn't like the lack of flexibility in most higher education nursing programs," Stephanie said. "Since a large portion of my current role is online education, I liked how Logan's program delves deep into online curriculum development, rather than just in-classroom education. They encourage you to take the path that best suits you."
Stephanie particularly enjoys working with other students from such varied professional backgrounds. She said it helps to see things from another perspective and gives her great interdisciplinary experience. "I'm excited to complete the degree and see where the new credential takes me," she said.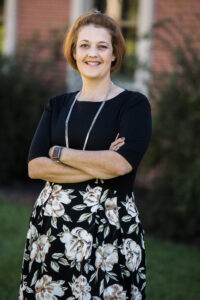 Hope Taylor, RN, MSN
Hope Taylor, assistant nursing professor and simulation lab coordinator at CMU, has always been a hands-on learner. After working as a licensed practical nurse and a registered nurse, she took the first step toward advancing her education through a Master of Science in Nursing Education. With a few years at CMU under her belt, Hope decided to take the next step in her educational career.
"Because I am a visual learner, it was important for me to find a program that incorporated that learning style into its curriculum," Hope said. "I needed the flexibility of a completely online course, but with the interactive aspect as well. That's what I really liked about Logan's DHPE program. It is the perfect balance of clinical and research-based work."
Hope also enjoys the DHPE program because she is interested in learning how to educate among different professional disciplines. This aspect of the program has given her confidence to effectively teach and communicate to other professionals in her current position.