Details
Apr 1, 2023
8:00am – 4:30pm
$160
Class IV Laser Therapy in Clinical Practice (8-hrs)
Instructor: Phil Harrington, DC, CMLSO, FASLMS
This 8-hour continuing education live, in-person class will fully prepare attendees desiring to implement class 4 laser therapy treatments in their chiropractic clinic.
Upon completion of this course, participants will be able to:
Define the term "photobiomodulation".
Apply concepts of laser therapy regarding inflammation and acute injuries.
Utilize proper laser therapy treatment techniques for various conditions.
Understand rules for establishment of the Laser Safety Officer (LSO).
Define and properly use terms relevant to laser safety.
Describe proper and improper use of laser safety eyewear.
Discuss adverse treatment events.
List chromophores involved in the mechanism of action for photobiomodulation.
Interpret and relate conclusions from laser therapy studies.
Apply study conclusions to clinical practice situations.
Name the primary cause of peripheral neuropathy in the US today.
Distinguish symptoms of peripheral neuropathy.
Describe physiological effects of photobiomodulation.
Interpret and explain chromophore absorption by various laser wavelengths.
Instructor: Phil Harrington, DC, CMLSO, FASLMS
Phil Harrington, DC, CMLSO, FASMLS is a 1987 graduate of Iowa State University with a BS in Physics. He graduated Palmer College of Chiropractic in 1996; and practiced in Iowa for ten years, using various therapeutic lasers. Dr. Phil's passion for Class 4 therapeutic laser has led him to become a sought-after national and international lecturer on photobiomodulation science, physiology, safety and clinical applications. Dr. Harrington currently serves as Medical Director, Clinical Manager, and Laser Safety Officer for Summus Medical Laser. Dr. Harrington lives in Scottsdale, Arizona with his wife Tami and enjoys reading, bicycling, and visiting his two daughters.
Sponsor: Summus Laser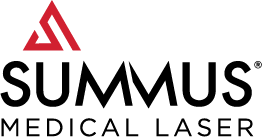 Date/Time:
Saturday, April 1, 2023
8:00 am – 4:30 pm
Location:
Logan University
1851 Schoettler Rd., Chesterfield, MO 63017
Tuition:
$160    Regular DC Tuition
$80     Staff Attending with Doctor
$50     Logan Student Price
PACE Approved States:
AK, KS, ME, MO, NV, ND, SD, TN No Prior Approval States: CO, CT, DC, DE, ID, IL, IA, IN, MA, MD, MS, MT, NE, NH, NJ, OH, OR, RI, SC, UT, VA, VT, WA, WY
Attendees are advised to check with their boards to ensure this is in accordance with state rules and regulations.