Continue Your Education with Logan
Committed to our graduates' ongoing development, Logan University's Continuing Education Department offers a variety of programs that not only meet state requirements, they are also engaging, affordable and applicable.
Logan University alumni receive a 10% discount on seminar registrations (not applicable to already discounted programs or day-of registrations).
Current students must pre-register through the Alumni and Friends House and day-of registrations will not be accepted.
For more information, contact the Continuing Education Department:
Phone: 800-842-3234
Email: PostGrad@logan.edu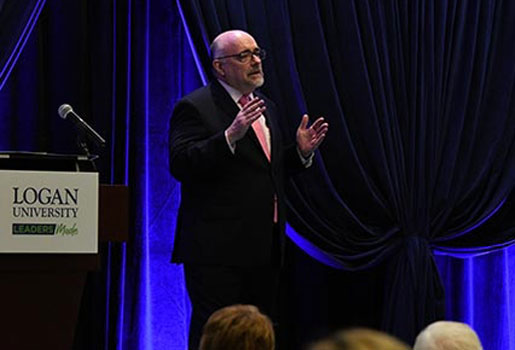 Spring Symposium 2023
Logan University is pleased to announce that our 8th Annual Symposium will be held April 13-16, 2023 on Campus and St. Louis Union Station.
Advanced Acupuncture Certification
Early Bird Tuition: $285 per session
Regular Tuition: $305 per session
May 20-21, 2023
June 24-25, 2023
July 15-16, 2023
August 19-20, 2023
September 16-17, 2023
October 14-15, 2023
November 4-5, 2023
December 9-10, 2023
Basic Acupuncture Certification
*Attendees must be certified in Acupuncture in order to attend the Advanced Program
Early Bird Tuition: $260 per session
Regular Tuition: $285 per session
Upcoming 2022-2023
November 12-13, 2022
December 10-11, 2022
January 14-15, 2023
February 11-12, 2023
2023-2024
November 4-5, 2023
December 9-10, 2023
January 13-14, 2024
February 9-10, 2024
March 9-10, 2024
April 4-6, 2024
May 4-5, 2024
June 8-9, 2024
Early Bird Rate only applied if tuition is received at least 15 days prior to the session.
All Continuing Education Events
Overview of Chiropractic Technique for the Practicing Doctor of Chiropractic: The President's Series
Logan University's College of Chiropractic Postgraduate Department is proud to present a series of 12-hour seminars on proven chiropractic techniques. Beginning June 19, the series will be taught by multiple instructors and held on Logan's campus in Chesterfield. Those who register are invited to a post-seminar, mix and mingle reception with Logan President Clay McDonald, DC, MBA, JD, at Meadowbrook Country Club in Ballwin. Join Dr. McDonald for drinks, appetizers and casual conversation. Seating is limited; early registration is encouraged.
Call Logan Postgrad at 1-800-842-3234 or email postgrad@logan.edu. For full information about this exclusive series download the PDF here: Overview of Chiropractic Technique for the Practicing Doctor of Chiropractic: The President's Series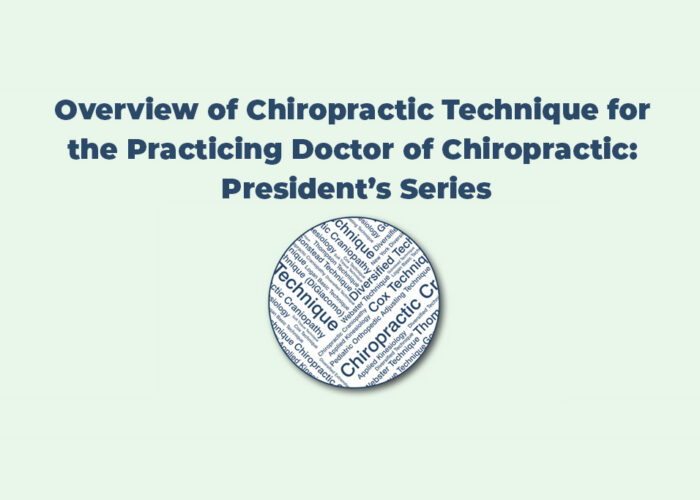 Women's Health Symposium

Save the Date: September 23-24, 2023

Women's Health Symposium: Advances in Women's Healthcare
Save the Date: September 23-24, 2023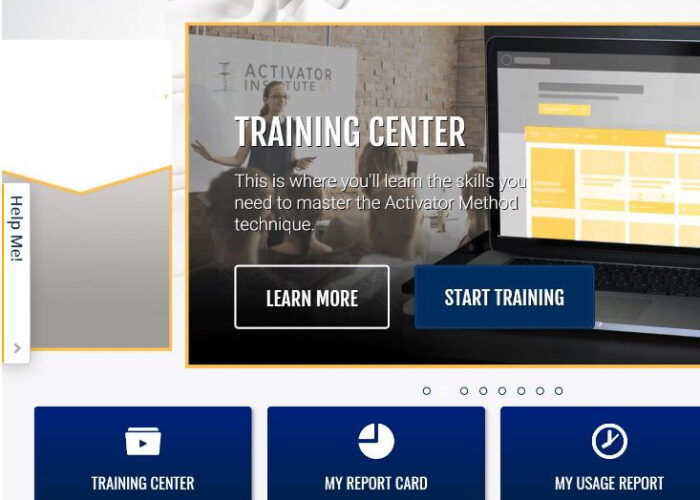 Ongoing Online Continuing Education Programs
Logan University Continuing Education Department is pleased to announce that we will be bringing you the first series of online Interactive Virtual Training courses on the Activator Technique. There are a total of 36 hours of CE credit with each module being 12-hours. The first module is the Basic Scan Protocol of the Activator Method. The Basic Scan will take you on a tour of why Activator works, and how to perform adjustments across the body. The next two 12 hour modules are on Extremities. Twelve hours of Upper Extremities and twelve hours on Lower Extremities. Extremities are one of the most treated areas on a patient. The Activator Extremity course is highly detailed, and gives very practical information. Please contact your local state board to find out if they accept online programs and how many hours they allow.
Register Now
Continuing Education: GMP Fitness
GMP Fitness has a large selection of sports, health, fitness, preventative, and nutrition specialist certifications and continuing education courses that will give you the expertise to be the go-to expert.
GMP Fitness is widely recognized, accredited and accepted as one of the foremost Specialty Certification and Continuing Education companies. For more than 30 years, GMP Fitness has been dedicated to creating and providing fitness education and products that benefit both the health professional and their patients.
User-friendly courses.
All material is accessed online and downloaded.
Read and review the GMP Fitness course material.
Complete any required course activity.
Complete the comprehensive multiple-choice exam.
Upon completion, a Certificate will be emailed to you.
Be sure to use coupon code "Logan10" when registering and you will receive 10% off all GMP Fitness Elite Specialist Certification Courses.
Call Logan Postgrad at 1-800-842-3234 or email us at postgrad@logan.edu to see if continuing education credits have been approved for your state.
Logan is proud to partner with GMP Fitness to offer continuing education opportunities.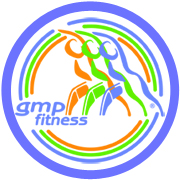 Submit a Proposal for Teaching or Sponsorship
Logan University's Department of Continuing Education is always looking for new presenters with innovative topics and trainings that align with the mission and vision of the university. In order to apply, please download the speaker application form, complete the form and email the following to postgrad@logan.edu :
Curriculum Vitae
Course Description (500 words or less)
Course Outline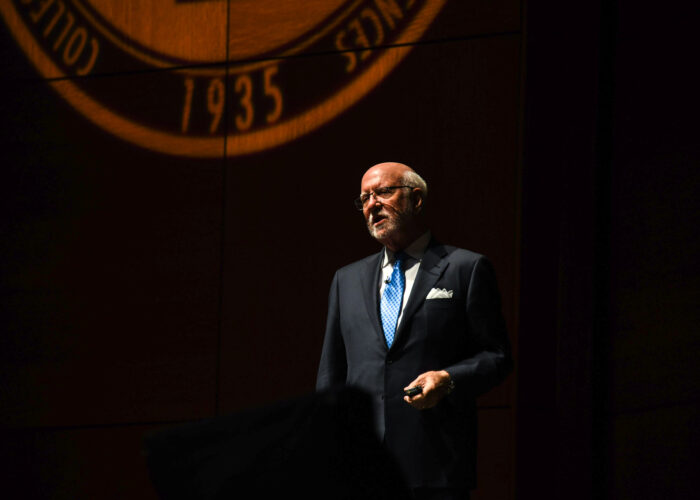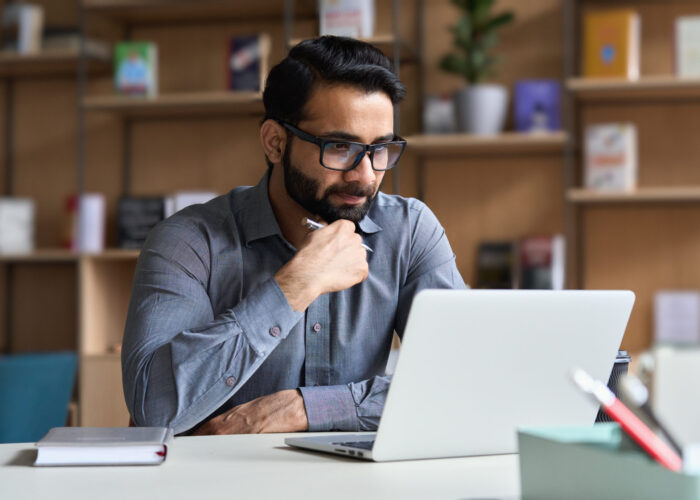 Continuing Education Partner Programs
Logan University's Continuing Education Department partners with numerous businesses and organizations by sponsoring the license renewal portion of their continuing education programs. We invite you to learn more about the continuing education programs that are available through these partners below.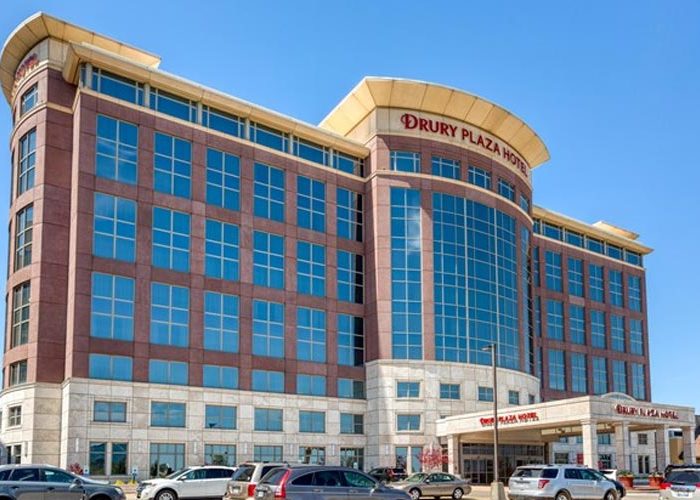 St. Louis-Area Hotel Discounts
Hotels in the Chesterfield area offer discounts for Logan alumni and friends. Use the link below to explore the properties and make your reservations.
Drury Plaza Hotel – Chesterfield
355 Chesterfield Center East
Chesterfield, MO 63017
636 -532-3300
Make Drury Plaza Reservation
Sonesta ES Suites St. Louis – Chesterfield
15431 Conway Road
Chesterfield, MO 63017
1-800-SONESTA
Make Sonesta ES Suites Reservation