Prepare for a Life of Leadership
Some of the most important lessons are learned outside the classroom or clinic. From team sports to Greek organizations to various chiropractic technique clubs, more than 30 student groups provide numerous opportunities for Logan students to serve, learn and lead.
Student organizations are created and run by students with the support of the Student Affairs Office and Logan Student Government. Serve the community or others in need, explore new interests or sharpen your competitive skills. Whatever your interests, there is a group that needs your ideas and enthusiasm.
Club Day at Logan University
For an overview of our 30+ student organizations, make plans to attend Club Day, held at the beginning of each trimester, in the lobby of the Purser Center. For more information on any of the below student organizations, contact Student Affairs or Student Government.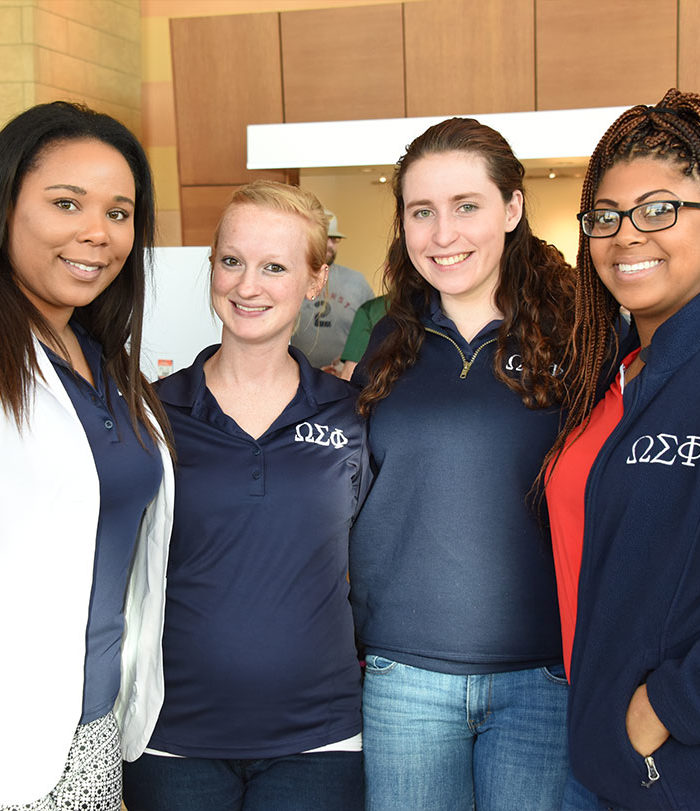 CLUBS & ORGANIZATIONS
Greek Clubs
Chi Rho Sigma
Lambda Kappa Chi
Omega Sigma Phi
Pi Kappa Chi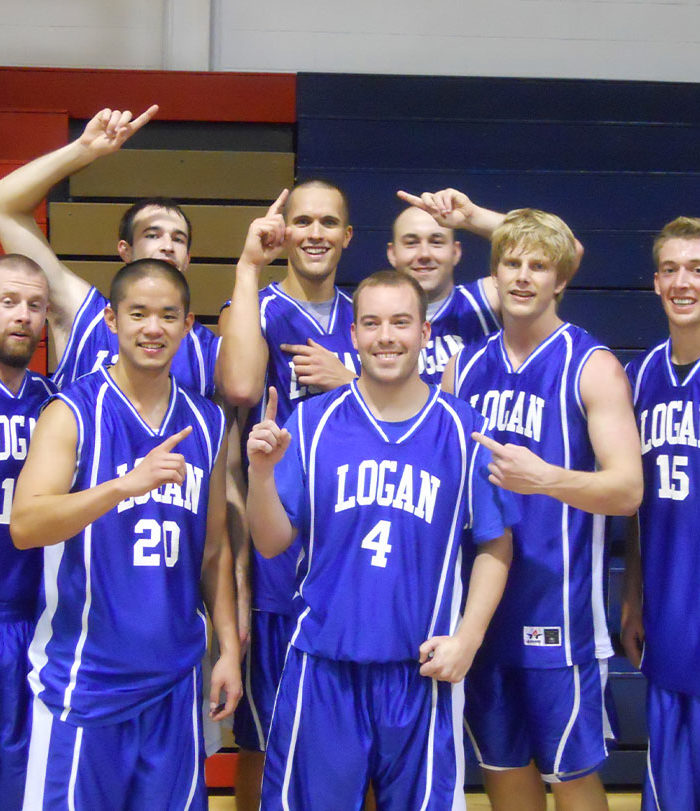 CLUBS & ORGANIZATIONS
Athletic Clubs
Basketball—Men's and Women's
Hockey
Flag Football
Golf—Men's and Women's
Soccer—Men's and Women's
Softball
Ultimate
Volleyball
CLUBS & ORGANIZATIONS
Specialty Groups
Applied Kinesiology Club
Chiropractic on Purpose
Family Wellness Club
Forward Thinking Chiropractic Alliance (FTCA)
Gonstead Club
Kairos Training Club
Latter Day Saint Student Association
Launch at Logan
Logan University Sport Club Council
Motion Palpation Institute
Rehab 2 Performance
SABCA
SACA
SOT Club
Student American Chiropractic Association
Student International Chiropractic Association
The Functional Medicine Club
Women's Leadership Council
World Congress Chiropractic Students
Student Government
The Logan Student Government (LSG) is the governing voice of all the University's currently enrolled students. It both governs and represents all Greek, special-interest and student class organizations recognized within the University's student governance structure. Among its many responsibilities, LSG initiates action on student concerns, adopts the Student Code of Conduct, sponsors student events and is responsible for the appropriation of funds to student organizations.
President: David Kruse
Vice President: Rachael Lindsey
Secretary: Kaitlyn Flamand
Treasurer: Ryan Loucks
Parliamentarian: Emily Crowcroft
Student Activities representatives: Adrianna Bigger & Kolton Donovan
Student Services representatives: Devin Woods & Blake McClure
LSG general assembly meetings occur bi-weekly on even weeks on Tuesdays at 11:30am in Room 156B. Meetings are open to all students and all students are encouraged to attend and voice their opinions and concerns. The LSG Office is located on the first floor of the Administration Building within the Standard Process Student Center and can be contacted at LSG@logan.edu.