Practice for Sale: Hartford, CT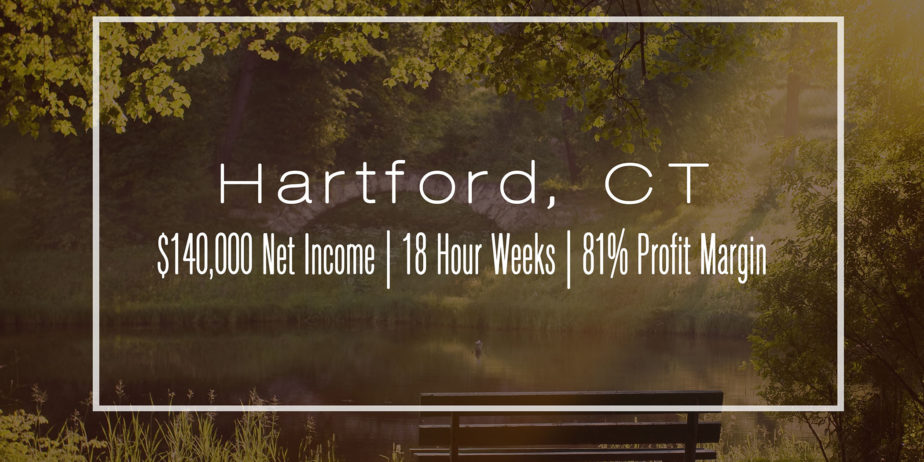 Well-Established Clinic in Charming Connecticut Suburb for ONLY $30K!
Priced below net. $140,000 net income with only 18 owner hours per week + a very loyal, upwardly mobile patient base after 19 years of a powerful chiropractic presence in Enfield. Hold on to nearly all your earnings with an incredible 81% profit margin, thanks to the very low operating cost. This turnkey clinic has huge opportunities for growth with three treatment rooms, Erchonia Laser and ChiroTouch software + a website with proven marketing success. Conveniently located at the junction of a major thoroughfare that links Springfield MA with Hartford CT, you'll be provided with unparalleled highway visibility and ample drive-by traffic. Nestled in the heart of New England, you'll only be an hour and a half away from experiencing the very best of Boston, Vermont, Connecticut, and Rhode Island. Take a trip into the city to witness its famous nightlife or take your family camping in the untouched splendor of New Hampshire's Green Mountains. Enjoy the pleasures of all four seasons as you hike, sail, and ski your way through some of the best preserved natural areas in the American Northeast. See pics + details at https://www.progressivepracticesales.com/near-hartford-connecticut?utm_source=logan or call 888-508-9197.