Meadow Campbell, PhD
Assistant Professor; Faculty Senate Secretary|Office: S204
Dr. Meadow Campbell graduated from Southern Illinois University Carbondale with a PhD in Biological Anthropology. While there, Dr. Campbell also obtained a Certificate of Anatomy. She holds Master and Bachelor degrees in Biological Anthropology from Wichita State University.
Dr. Campbell teaches human gross anatomy as well as histology at Logan University. She does so with the perspective of an anthropologist – one interested in human skeletal variation in the past and present. That perspective helps inform future doctors of Chiropractic and other medical professionals studying at Logan about the ways in which human bodies have changed over time and about individual variation they may encounter in their clinics.
Since becoming a faculty member at Logan, Dr. Campbell has worked to establish a skeletal collection within the anatomy lab. She advises undergraduate and graduate student workers in this endeavor – teaching them osteology and human anatomy along the way. She is the Faculty Advisor for the club Logan United.
View a list of Dr. Campbell's publications here.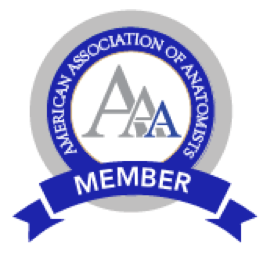 Department(s)
Doctor of Chiropractic
Faculty Senate
Back to Directory