Details
Mar 5 – Mar 6, 2022
8:00am – 5:00pm
$275
The Holistic Family Practice
Due to weather, Holistic Family Practice #1 which was scheduled for February 5-6 is moved to March 5-6.
Session #2 which was scheduled for March 5-6 will move to April 2-3.
Session #3 which was scheduled for April 2-3 will move to April 30-May 1.
Please Join Us for this Exciting New 3-Session Certificate Program
Session #1:

February 5-6, 2022

NEW DATE: MARCH 5-6
Session #2:

March 5-6, 2022

NEW DATE: APRIL 2-3
Session #3:

April 2-3, 2022

NEW DATE: APRIL 30-MAY 1
Holistic Family Practice I, II, III – Bridge Protocols
Families are seeking true holistic health-care and wellness, now more than ever. As chiropractors, we are the only physicians trained in this model of health. In these seminars, Dr. McNamara will discuss the salutogenic model of care and Chiropractic as applied basic science. In practice, Dr. McNamara combines HVLA styles, tonal techniques, cranial work, fascial unwinding, nutrition, TCM principles, and more. These seminars will cover indicators, analysis, and related adjusting protocols for efficient and effective full-spine care for all ages. These hands-on seminars cover full spine, extremity, cranial, and fascial techniques and include in-depth discussion of perinatal and pediatric care, nutrition, TCM and acupressure protocols, visceral support, lymphatic support and techniques, and case studies. This is designed to help your hands-on practice efficiency, clinical confidence, and ability to help the families in your community in a holistic model of care. In seminars 2 and 3 respectively, Dr. McNamara will also cover other aspects of holistic care and techniques for perinatal and pediatric populations, and to address the stress stored in the body from emotional/mental sources – allowing you to have a comprehensive holistic health-care toolbox.
Instructor: Mackenzie McNamara, DC, IHS, CACCP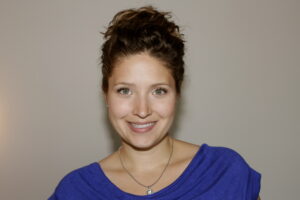 February 5: Saturday 1:00pm – 7:00pm
February 6: Sunday 8:00am – 2:00pm
Holistic Family Practice I Bridge Protocols I – Basic/Full-Spine
This seminar will cover full-spine protocols designed to move through a patient visit in 5-10 minutes – including, pelvis, sacral, coccyx, pubic bone, lumbar, thoracic, ribs, chest, neck, and fascial plane unwinding for the anterior and posterior aspects of the body, and upper and lower extremities.
Early Bird Tuition: $250 (per session)
Regular Registration: $275 (per session)
Tuition must be received at least 15 days prior to qualify for Early Bird Tuition.
Student discounts may apply on some programs. Students wishing to register please call 1-800-842-3234 or email us at postgrad@logan.edu
call us at 1-800-842-3234, or email postgrad@logan.edu.