Details
Oct 7 – Oct 8, 2023
1:00pm – 7:00pm
$240
Preventing Compliance Fines and Improving Staff and Patient Encounters to Improve Clinical Results – Today's HIPAA Enforcement: Who They Are After, How They Catch You and What They Do! (12-hrs)
Instructor: Ty Talcott, DC, CHPSE
Instructor: Ty Talcott D.C., CHPSE
Please take a look at a brief video from our instructor regarding his personal story, his optimistic view of the future for chiropractic, and how he can help protect YOU in this harsh environment of government compliance requirements, so you can participate in rendering life-changing chiropractic treatments for years to come….there will also be content regarding improving patient outcomes by improving patient treatment compliance…..does that sound like it is worth a quick look?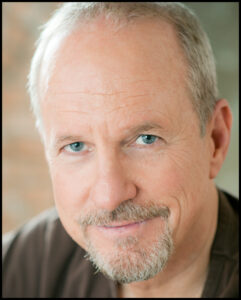 Saturday 1:00pm – 7:00pm
Sunday 8:00am – 2:00pm
Regular Registration: $240
Student discounts may apply on some programs. Students wishing to register please call 1-800-842-3234 or email us at continuingeducation@logan.edu
Course Summary
Quality control for staff training and hiring
Studies proving chiropractic effectiveness and using them to improve patient compliance thus, results!
Phased care to offset the effects of gravity on structural problems
ONC (Office of the National Coordinator) Information Blocking law went into effect April 5, 2021, and necessitates chiropractors to create audit tools, written policies and procedures, and training.
HIPAA – NEW RULES.
Fee compliance (dual fee systems)
The new enforcement attitude in Washington DC, 'weaponized cyberattacks' that can CLOSE an office forever – Ransomware – the new $150k per occurrence chiropractic problem
OIG/Medicare attack on chiropractors.
A look at malpractice
Patient education
No Surprises Act and what chiropractors MUST do
New HIPAA safe harbors
The new 2022 HIPAA rules
Instructor: Ty Talcott D.C., CHPSE
Certified HIPAA Privacy and Security Expert (CHPSE)
President; HIPAA Compliance Services
Has consulted to thousands of health care practices relative to business development and protection.
A sought-after speaker who has led numerous seminars performed as a keynote speaker and has been featured on the cover of several magazines. He has presently instructed over 100 webinars and 90 live events relative to HIPAA and government compliance for 38 state chiropractic associations and three chiropractic colleges, as well as independent and medical organizations.
Is a founding partner of an IPA (independent physician association) that credentialed participating doctors for contracting with HMO's and PPO's.
Had over thirty articles published relative to the onset of and participation with managed care over a dozen articles regarding HIPAA compliance.
Served on the Governor-appointed Workers Compensation Commission in Texas.
He is an expert at the art of effective communication and has appeared on dozens of radio and TV talk shows.
Has founded and chaired two hospital departments.
Register online, call us at 1-800-842-3234, or email continuingeducation@logan.edu
PACE Approved States:
AK, KS, ME, MO, NV, ND, SD, TN No Prior Approval States: CO, CT, DC, DE, ID, IL, IA, IN, MA, MD, MS, MT, NE, NH, NJ, OH, OR, RI, SC, UT, VA, VT, WA, WY
Attendees are advised to check with their boards to ensure this is in accordance with state rules and regulations.