Details
May 21 – May 22, 2022
8:00am – 7:00pm
$240
President's Series: Overview of Webster Technique
Instructor: Mackenzie McNamara, DC, IHS, CACCP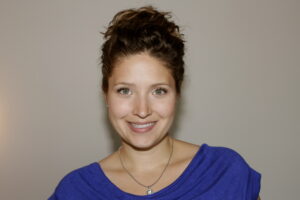 May 21: Saturday 1:00pm – 7:00pm
May 22: Sunday 8:00am – 2:00pm
Early Bird Tuition: $199
Regular Registration: $240
Tuition must be received at least 15 days prior to qualify for Early Bird Tuition.
Student discounts may apply on some programs. Students wishing to register please call 1-800-842-3234 or email us at postgrad@logan.edu
Overview of Webster Technique is a part of the President's Series. Those who register are invited to a post-seminar, mix and mingle reception with Logan President Clay McDonald, DC, MBA, JD, at Meadowbrook Country Club in Ballwin. Join Dr. McDonald for drinks, appetizers and casual conversation. Seating is limited; early registration is encouraged.
Webster Technique is a well-known chiropractic technique that supports normal pelvic biomechanics. In this seminar, Dr. McNamara will discuss the importance of Chiropractic care during the perinatal period and how you can serve your community to an even higher level with these pregnancy-specific techniques. We will do a full overview of Webster Technique's specific analysis and adjustments for the pregnant patient and spend several hours practicing hands-on protocols for the pregnant patient including Webster Technique, Logan Basic Technique, sacral unlocking, fascial unwinding, and more. We will discuss physiological birth, causes of dystocia (difficult labor), and our supportive role as chiropractic providers. We will take an in-depth look at pelvic biomechanics and normal anatomy, common birth interventions, informed consent, birth strain and trauma, post-partum considerations, and how to support and empower your practice members during their experiences of pregnancy and birth.
Register online, call us at 1-800-842-3234, or email postgrad@logan.edu.