Details
Mar 30, 2021
6:00pm – 7:00pm
This is a free event
Contact
Webinar: Your Path from High School to Health Sciences
The Bachelor of Science in Human Biology: Your Path from High School to Health Sciences
6 p.m. CST, Tuesday, March 30
Session led by Zach Becker, Admissions Manager and Kayla Mulligan (BSHB '22)
Considering a career in the health sciences? Logan University's highly rated, online Bachelor of Science in Human Biology will prepare you for graduate study in a variety of rewarding fields, including chiropractic, dentistry, nursing, veterinary medicine, physical therapy and more.
Recently ranked No. 3 among online biology degrees by BestColleges.com, Logan's BSHB is also one of the nation's Most Affordable Bachelor's Degrees. Bring your questions and curiosity and join Logan University Admissions Manager, Zach Becker, and current BSHB student Kayla Mulligan for an interactive, live discussion on our innovative Human Biology program.
Speakers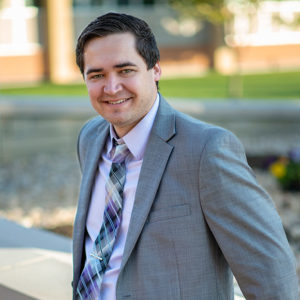 Zach Becker, Admissions Manager, Logan University College of Health Sciences, joined Logan's Office of Admissions in 2015. With a Bachelor of Science degree in Psychology from Truman State University, Zach has discovered a true passion for helping students take the next step in their educational and professional careers. Zach looks forward to discussing the opportunities of the online Bachelor's in Human Biology as well as the resources Logan has in place to ensure your success in this next chapter of your education.
Logan student Kayla Mulligan was born and raised in Maui, Hawaii, with a life-long passion for helping animals. When she graduates with her Bachelor's in Human Biology from Logan in April 2022, she will be fulfilling all the requirements to attend veterinary school – her ultimate goal. Kayla looks forward to sharing her experiences from Logan in hopes of helping students further their education.