Details
Mar 28, 2020
9:00am – 11:00am
Logan University
This is a free event
Contact
Hare in the Air: Cancelled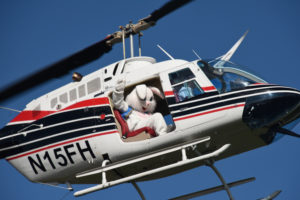 Hare in the Air, previously scheduled for Saturday, March 28th, 2020, has been canceled as a preventive health measure. We look forward to hosting this free community event in 2021!
Registration 
Registration is in person and to be completed by 9:30 a.m. before the bunny arrives. Children will be assigned to age appropriate egg hunt area once registered. An activity map and schedule will be provided.
Activities
Bunny arrives via helicopter
Petting Zoo
Balloon Artists
Costumed Characters
Fire Truck
DARE Police Car
Food Truck – Holy Crepes
About the Hunt
The hunts will be divided into age groups of 2, 3, 4-5 and 6-8.
The bunny arrives by helicopter at 9:30 a.m.
Parents will not be allowed inside the hunt area.
Don't forget to bring your basket!
Questions
Contact HareInTheAir@logan.edu.