Details
Apr 29, 2023
8:00am – 5:00pm
$160
Evaluation and Management of Foot and Ankle Conditions (8-hrs)
In the foot, more than anywhere else in the body, the posture of the foot dictates how it functions. Learn how arch height turns the foot from a propulsive lever to a loose adaptor to earth. Learn how to use postural changes in the foot to reverse 25 of the most common orthopedic diagnoses without surgery. MASS Posture Theory, taught by its inventor, is replacing common Podiatric misconceptions about how the foot works with a sound, physics based approach that makes significant positive changes in the gait cycle the improve efficiency, endurance, strength while reversing deformity and incidence of injury. The workshop teaches how MASS Posture can be applied to improve patient outcomes and better hold Chiropractic adjustments. Stop fighting a tug of war with gravity, instead, make gravity work for you. Form follows function, not only in the direction of disease and deformity, but also in the the direction of health and reversal of deformity.
Relax, Release, Relief is a series of relaxation techniques that are designed to manually, mechanically, interrupt the positive feedback loop that IS almost ALL chronic pain with the notable exception of Gout, Direct Nerve Compression, Neuropathy and the pain of muscular development. When performed properly there are NO side effects except the elimination of pain (relief lasting usually until the next trauma), disappearance of trigger points, and restoration of range of motion where anatomically possible (not in fusions or bony obstruction). The techniques, demonstrated in the workshop, are non-invasive, drug free, very gentle and easy to learn. This puts almost all cases of Fibromyalgia, and most CRPS in remission. It works on old and new fractures (traumatic or surgical), post-implant pain, athletic injuries, pulled muscles, RLS, torn connective tissue, Frozen joints and many more etiologies. One possible theory for this phenomena is discussed although much more research is needed.
Instructor: Edward S. Glaser, DPM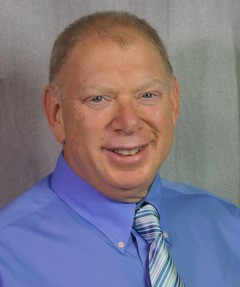 Date/Time:
Saturday, April 29, 2023
8:00 am – 5:00 pm
Sponsor: Sole Supports

Location:
Logan University
1851 Schoettler Rd., Chesterfield, MO 63017
Tuition: $160
Student discounts may apply to some programs. Students wishing to register, please call 1-800-842-3234 or email us at postgrad@logan.edu
PACE Approved States:
AK, KS, ME, MO, NV, ND, SD, TN No Prior Approval States: CO, CT, DC, DE, ID, IL, IA, IN, MA, MD, MS, MT, NE, NH, NJ, OH, OR, RI, SC, UT, VA, VT, WA, WY
Attendees are advised to check with their boards to ensure this is in accordance with state rules and regulations.