LRC Stained Glass Structure
As we look toward construction on the Administration Building, specifically the Learning Resources Center, leadership wanted to ensure we honor the history of Logan's campus while providing the best facilities to our students.
One important piece of feedback we hear from students and staff is that the light in LRC is not conducive to reading. In efforts to improve the lighting conditions, we will be moving the stained glass to an alternative location on campus that highlights and celebrate its value here at Logan.
The stained glass will be displayed as part of an outdoor installation where individuals can sit and reflect. It will serve as a tribute to Maryknoll Seminary, the previous owner of campus property, and individuals who have generously donated their bodies to Logan University's Anatomy Lab.
Pictures are based on a preliminary design and may change per final approval.
Slide Background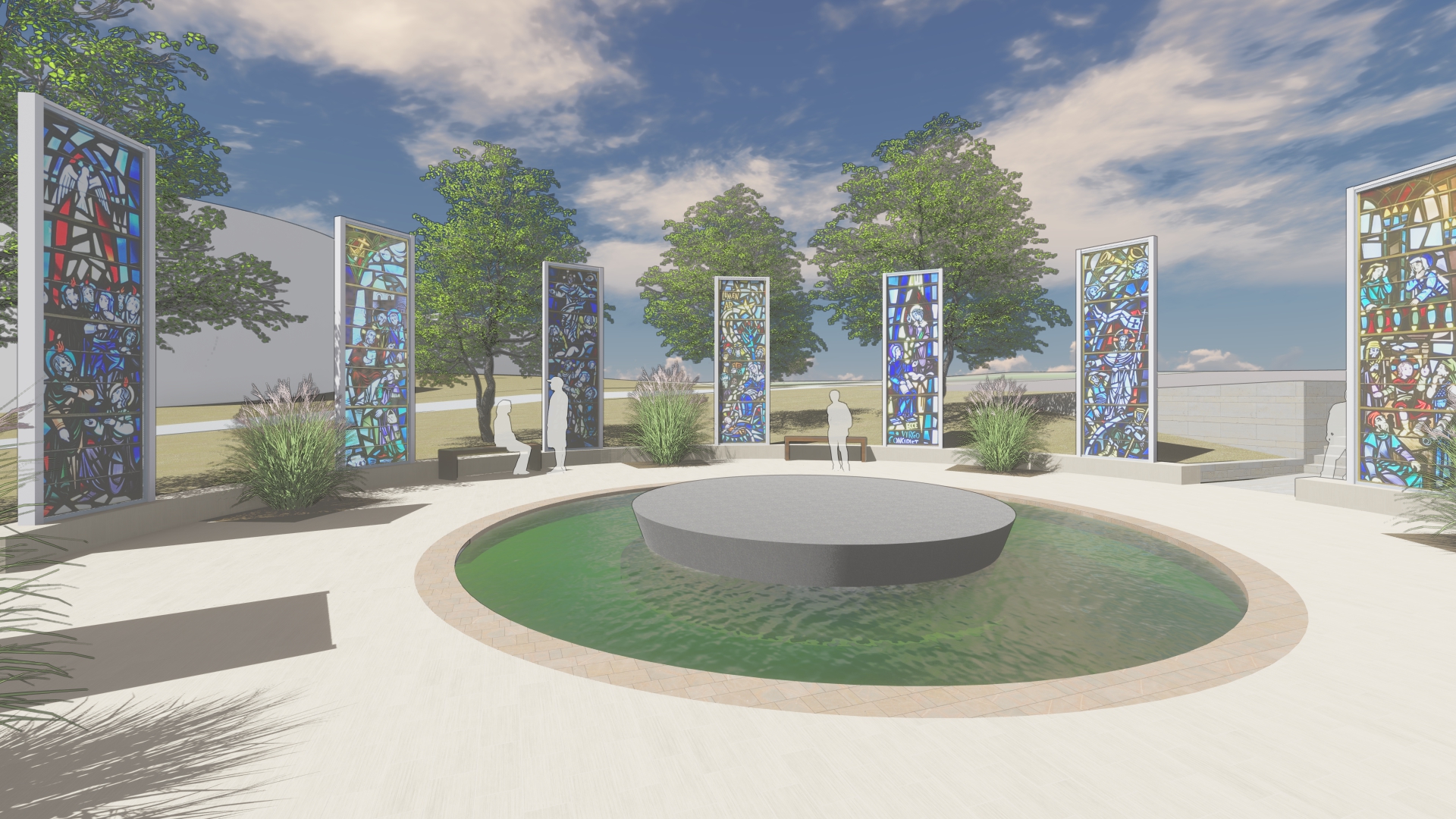 Slide Background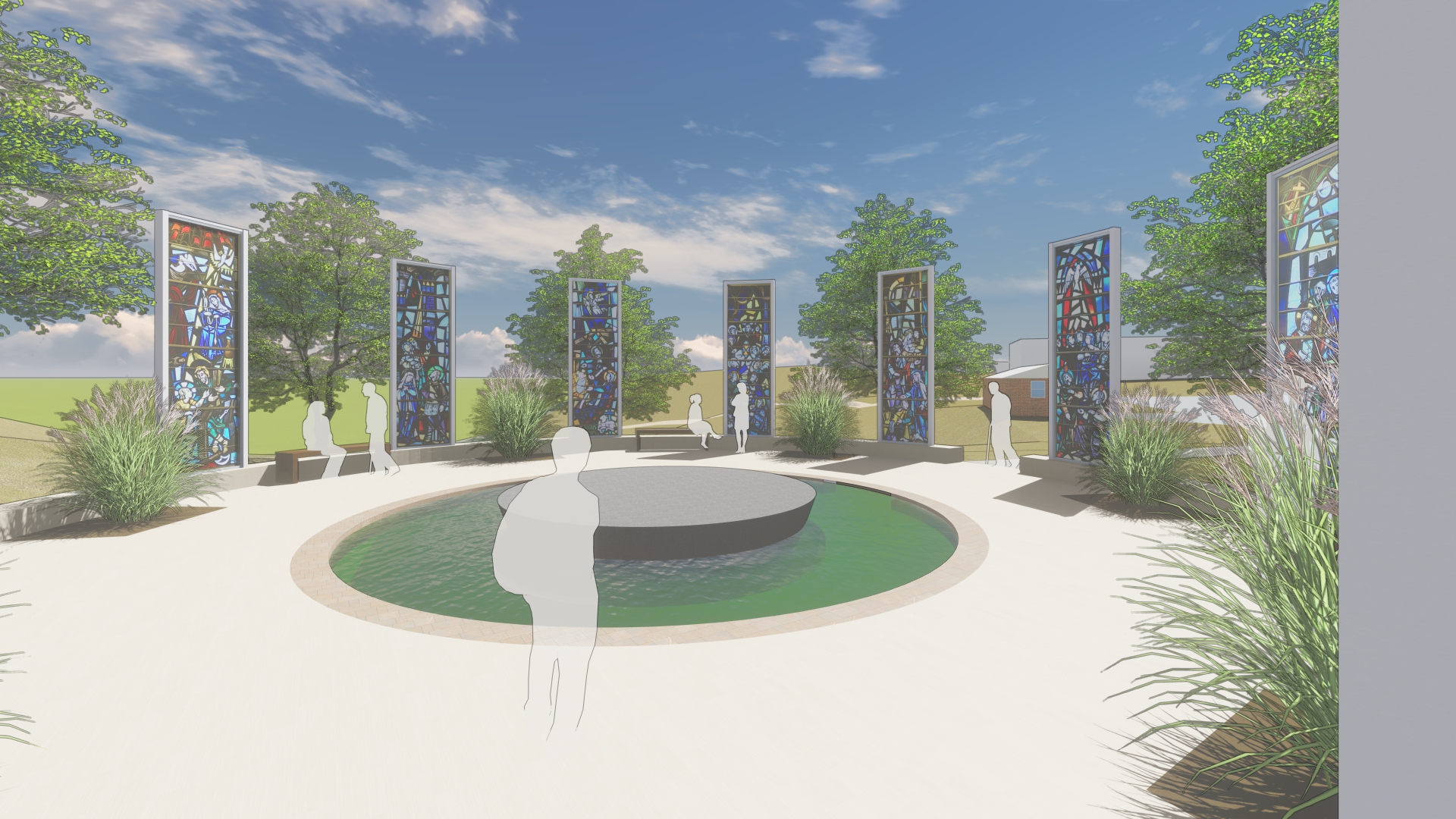 Slide Background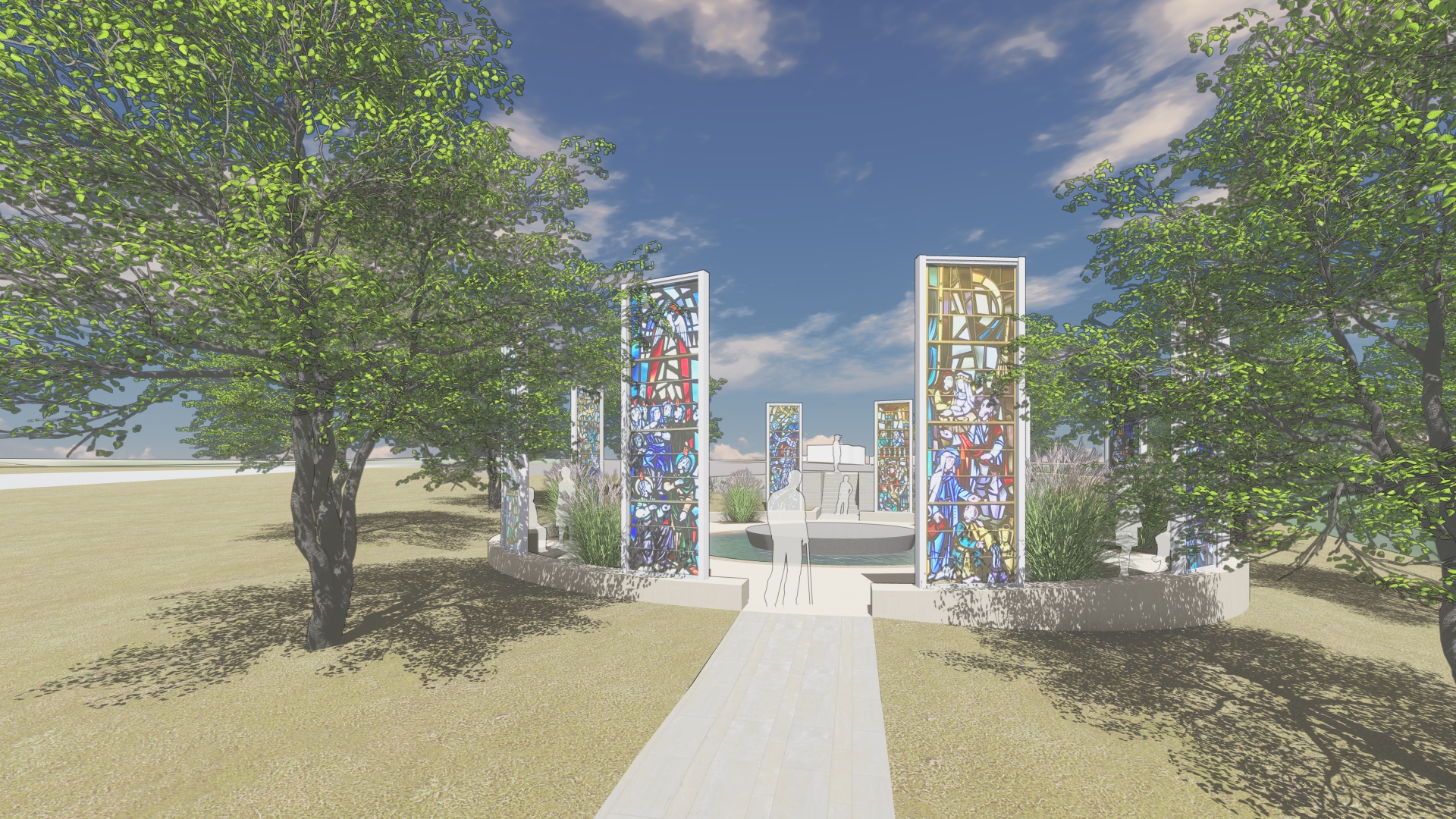 Slide Background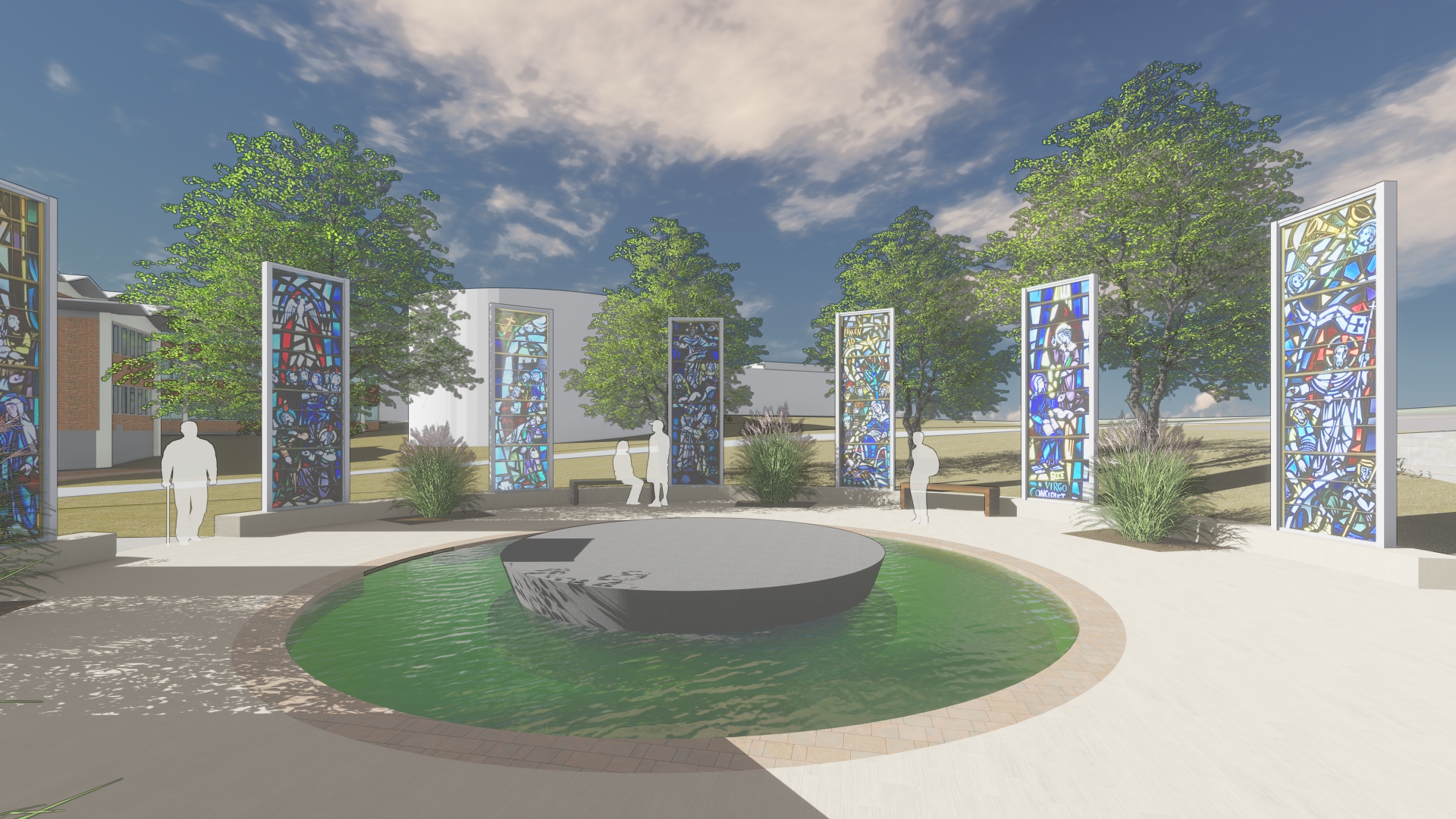 What is known about the stained glass?
The stained glass was created by Emil Frei of St. Louis and commissioned by Maryknoll Seminary, the original owner of the Logan University campus. Logan is committed to preserving and protecting the stained-glass windows.
How is the stained glass being displayed?
The stained glass will be inserted into steel frames and protected by laminated glass. Each piece of stained glass will be lit at night. The final design may or may not use all the stained glass, however none of the stain glass will be wasted. Any remaining glass will be stored.
Where will the stained glass be displayed?
The stained glass is currently being proposed for the west side of campus, just north of parking lot 3. The stained glass will be accessible via a stairway from parking lot 3 and an ADA accessible ramp leading from the Administration Building. Current plans propose a center fountain, benches and lighting. For questions, please contact a member of the Construction Communications Committee.
LRC & Bookstore Renovation